We got the chance to catch up with Melanie Smallwood, head of eBay fashion brands, just before the official start of London Fashion Week.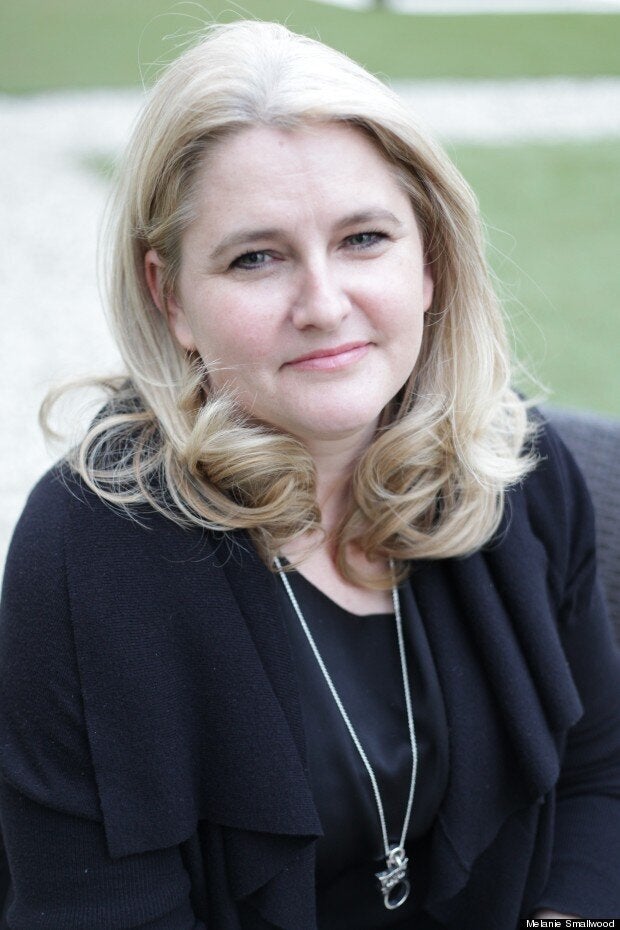 Who is your style icon and why?
It has to be Stella McCartney. I love the simplicity of her collection and the apparent effortless approach to styling that she continues to produce.
What's that one piece of clothing that every woman needs in her wardrobe?
You can never go wrong with a Lanvin dress. The arrival of designer Albar Elbaz in 2001 reinvented the label and it is one of those things you can be sure that you will wear forever. Likewise an exquisite pair of Rupert Sanderson heels.
Which designer do you most admire and why?
The dedication and commitment to fashion shown by Alexander McQueen is something I will always admire. He had this incredible ability to consistently deliver exquisite collections every season.
Describe the best outfit you've ever worn.
The best outfit I've ever worn would have to be my wedding dress which was especially made in Milan and flown over for the wedding.
What look do you love but doubt you could pull off?
I simply love the look of Carine Roitfeld and Daphne Guinness, however there is always an edge to the elegance in their timeless and trendy fashion which is something I'm not sure I could pull off.
What do you wear when nobody's looking?
You can't beat being in your PJ's and an oversized cashmere cardigan, comfortable and relaxed living!
What was your last fashion faux pas?
I recently went to an event in the most beautiful evening dress under which I had decided to wear Spanx, but suffered a major drawback as they kept rolling down as the evening wore on until I had a small tyre around my middle - definitely not the aesthetic I was hoping for!
What inspired you to do what you do?
My father was the inspiration for my whole career. He has been involved in fashion since the 70's firstly at Harrods and then most recently as Managing Director of Brioni in the UK. From watching his career and seeing how he is admired by the industry, he influenced my career choice greatly.
I am at my happiest when I am with my two beautiful daughters Imogen and Olivia who appear to have inherited my love of all things fashion, specifically a love of great shoes. Although I'm hoping it will be a while until they're asking to borrow them!
What is your most treasured piece of clothing or jewellery?
As a shoeaholic it has to be my Rupert Sanderson pale grey lizard heels. They are arguably the most coveted item I own.
How and where do you do your best work?
eBay's offices are in a fantastic location in Richmond by the river. It is a lovely area to work although I do get slightly envious when it's a beautiful day and people are enjoying drinks on the riverbank.
Do you read any of the fashion or style blogs? What's your favourite?
I do follow a few, but my favourite remains Liberty London Girl who I would consider one of the original and best fashion bloggers.
What is your most extravagant fashion purchase?
My most extravagant purchase would have to be a Miu Miu handbag, but I wouldn't change it for the world, I love it!
Describe your style in five words.
Simple, Classic, Minimalist, Elegant, Contemporary.
What's the most stylish city in the world and why?
That is difficult to choose but I would say Rome because of the architecture and the sheer opulence of the environment. Plus you cannot beat the close proximity of all of the luxury fashion boutiques around the Piazza di Spagna and Via Condotti. It is pure heaven for a luxury shopper.
What's your secret style address? Which store do you head to when you want to buy something utterly different/unique?
For something unique and incomparable I look to 10 Corso Como in Milan, but now it is no longer a secret!
Fictional, real, dead or alive, who would you like to swap wardrobes with and why?
The perpetually chic Daphne Guinness. Her wardrobe is an inspiration to the old and new generation.
What's your fashion weakness/what item do you own multiple versions of?
My guilty pleasures are Miu Miu handbags and shoes, I cannot resist them!
What's your earliest fashion memory?
The memory goes back to when my father was the buyer for Way-In at Harrods in the 1970s and I remember the key hole logo and high gloss black decor with the most amazing Mary Quant make up area and a huge department full of fabulous clothing. I knew from that moment that I wanted to work in that world.
What's your best piece of fashion advice?
Keep it simple, and feel confident in what you are wearing.
What are your three desert island fashion staples?
J Brand skinny jeans, C&C California T-shirts and Converse trainers.
Which up and coming fashion talents do you rate? Who is going to be a household name 12 months from now?
I have high hopes for the French designer Haider Ackermann. He is becoming a prominent figure in ready-to-wear fashion and has this incredible talent to blend dress codes and bring together high and low culture to create sophisticated designs.
eBay.co.uk has launched its first ever designer pop up shop with House of Holland to celebrate the start of the new and exciting partnership between eBay Fashion and the British Fashion Council.
During London Fashion Week, eBay.co.uk will offer a collection specially curated by Henry Holland from his A/W 12 collection, on sale on eBay from 12-18 September. eBay shoppers will receive a free pair of his iconic tights with each House of Holland purchase.