One Direction have upped the ante in the style stakes: the boys have landed their first appearance in Vogue. Shot by Patrick Demarchelier, the group show off their suited and booted style in the December issue.

In their interview, they reveal a few confashions and talk about their several thousand adoring fans. Harry kicks things off by fessing up about his former wardrobe attire: "I like fashion. When I look back at the kind of stuff I wore on the X Factor, I laff....There's no excuse".

Despite being followed around by thousands of screaming girls, the five certainly appear to have a handle on it. Niall reveals, "I love it. I love the screaming. They love it, too: they've all got their tickets and they've been waiting a year or so to see you, so you've got to give it your best".

So, they know how to manage the fans but when it comes to their photo shoot style, what do you think?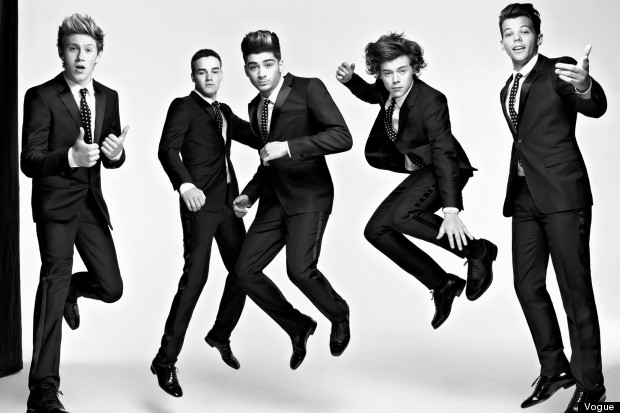 Let us know in a comment and because we're feeling the love, we thought we'd share an entire One Direction gallery with you. Here are the boys at the VMA's.