USP: This historic hotel has welcomed A-list guests for decades, so you know you're in good company when you stay at this 5* Moorish palace. Winston Churchill had his own suite, and Sarah Jessica Parker stayed here during filming for Sex and the City 2. Aided by an army of artisans, French interior designer Jacques Garcia brought modern glamour back to this much storied hotel as part of its meticulous restoration in the late 2000s.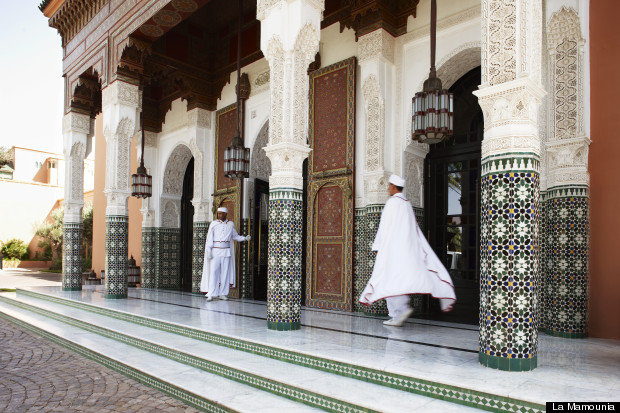 Book it now if: You want be smack bang in the middle of Marrakech, but like the idea of escaping the frenetic medina in an serene oasis, complete with eight hectares of landscaped gardens and an opulent spa and pool. This luxurious hotel has won more awards than we've had hot dinners, and it is the place to head if you're in the mood for 21st century Moroccan decadence and hospitality.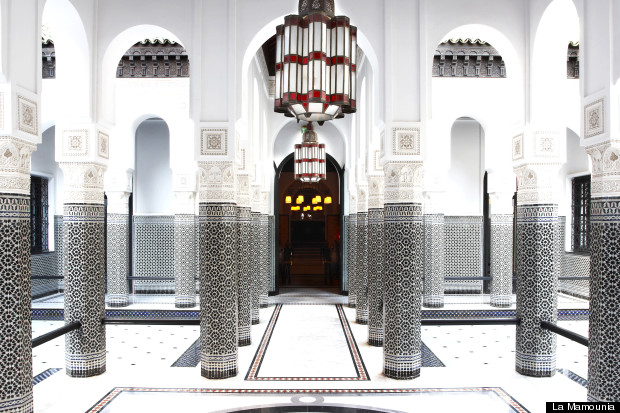 Bedding down: Luxury is the name of the game. We were greeted with dates and milk on arrival before being whisked to our suite, which was laid out with champagne and an array of Moroccan pastries - to be enjoyed on room's private terrace overlooking the expansive gardens. All rooms are both lavish and chic, and the marbled bathroom alone was substantially larger than your average London flat.

Feed me: Food is overseen by French culinary big-hitter Jean Pierre Vigato and there are three restaurants within the hotel grounds: Italian, French and Moroccan. We tried the latter, where we were treated to delicious local delicacies, both modern and traditional, and local wine(!) in an opulent velvet-draped private booth, and serenaded by traditional Moroccan musicians.



Easily bored: Head to the exquisite spa, which offers Shiseido treatments as well as a jacuzzi, and an outrageously opulent indoor swimming pool, which boasts a design based on a traditional Moroccan palace. You can also get lost in the enchanting and seemingly endless gardens, or head to the medina, which is just on the hotel's doorstep.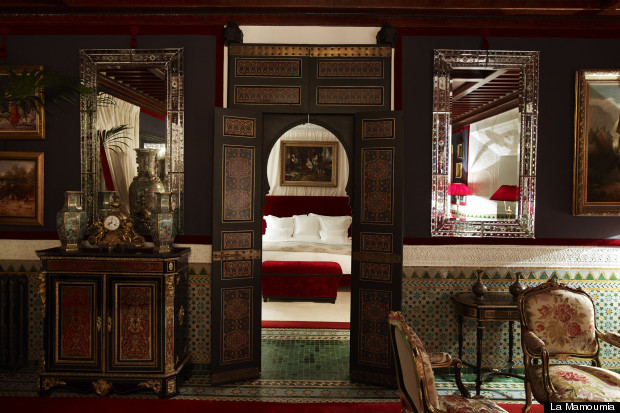 What's the damage? Prices start from approximately £330 for a double room.

Point me in the right direction:
La Mamounia
Avenue Bab Jdid
40040 Marrakesh
T: +212 524 388 200