USP: An ultra-luxe spa retreat set on the unspoilt and undeveloped Atlantic coast of Morocco. Located on a picturesque sheltered lagoon, the fishing village of Oualidia had none of the hard-sell touristy elements found at other Moroccan coastal resorts - meaning that you could really relax. The building is reminiscent of the kind of sandstone palace described in Arabian Nights., and is set within a beautiful landscaped garden crammed with cactii, palms trees, and exotic flowers.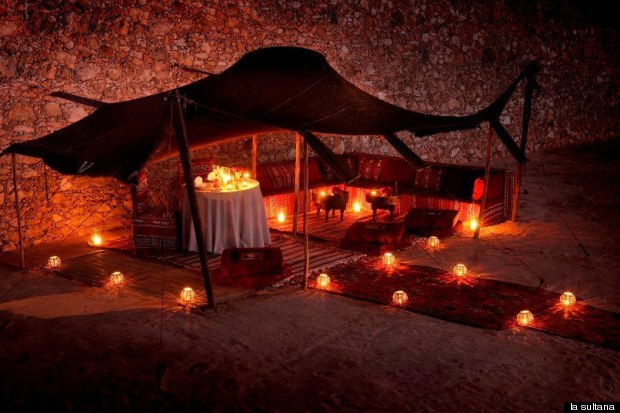 Book it now if: You're looking for a place to instantly unwind and you have you a craving for obscenely fresh lobster and oysters. You can even see the fishermen bringing in the catch of the day to the restaurant from the hotel's glorious infinity pool. The hotel has a knack for great service and the staff achieve five-star luxury that is efficient and attentive but does not leave guests feeling smothered. This isn't about a blinged-out experience, instead emphasis is on a discreet and understated luxury that is in keeping with the hotel's lush natural surroundings.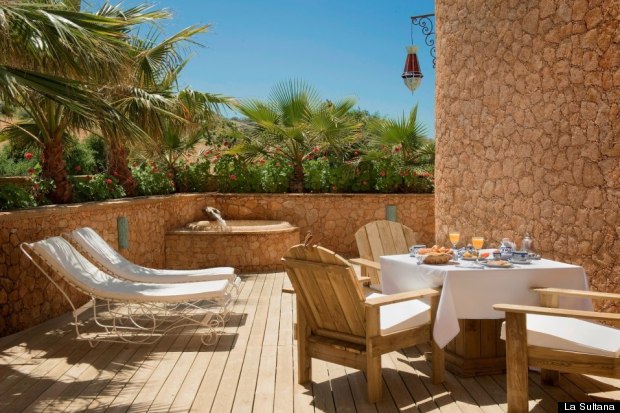 Bedding down: Each of the hotel's 11 rooms has its own individual identity and decor but what unites them is a faultless attention to detail, from the traditional carved furniture to the salt-water jacuzzi on each room's private terrace. A handful of rooms even have retractable roofs for star-gazing.

Feed me: Given that fishing is huge part of Oualidia's identity, it's perhaps no surprise that the hotel's restaurant majors on seafood. The Fruit de Mer Royal is, quite frankly, legendary and is best enjoyed on the hotel terrace overlooking the crystal clear lagoon and salt marshes.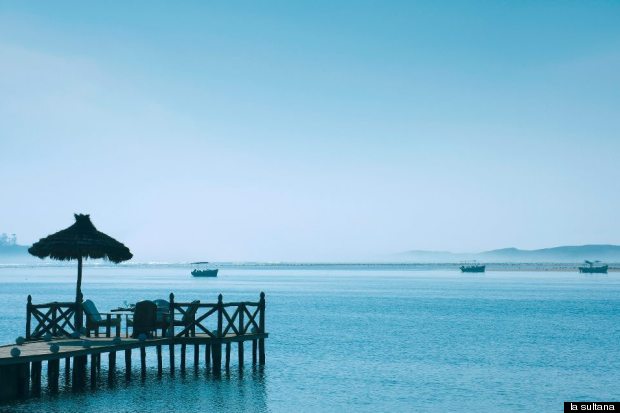 Easily bored: Head to the spa. In addition to the indoor pool, there's a traditional hamam and sea water jacuzzi, aromatherapy treatments and a range of massages available as well as a beauty salon and gym. There are also cookery lessons if you fancy brushing up on you tagine skills. The point of this place is to do as little as possible, but if you do fancy venturing out, the hotel is happy to arrange boat trips on the lagoon to see the oyster beds and sea life.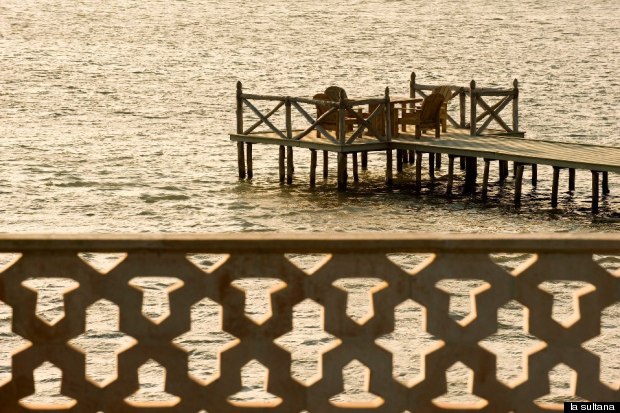 The damage:
From £210 for a double room.

Point me in the right direction:
La Sultana Oualidia
Number 3, Parc a Huitres
Oualidia
Morocco
T: +212 5 24 38 80 08