USP: A 5* medina that incorporates 53 traditionally styled private riads. Simply put, this is Moroccan hospitality at its most luxurious, opulent and discreet. The attention to detail is clear from the moment that you enter the grounds, from the hand-painted Moroccan tiles, to the painstakingly detailed hand-carving, heavy velvet drapery, intricate silver lanterns, endless bouquets of fragrant roses and trickling fountains. Built just three years ago, it took 1200 craftsmen to create the decor, and the result is a destination that truly befits a king, which is fortunate because the hotel is owned by the Moroccan royal family. The incredible detailed craftsmanship on display in the central lobby is simply jaw-dropping - so much so that its visual splendour easily overshadowed many of the traditional buildings that we visited during our stay.
Book it now if: If you want to get a taste of life, billionaire style. Put it this way, the hotel's website has a section dedicated to guests arriving by private jet. Marrakech's souks and medinas are just a stone's throw away, but you'd never know it given the sublimely peaceful surroundings. Butler service is available and staff move around in hidden passages to ensure absolute privacy for guests, and each riad has a living room, kitchen area, private roof top terrace and plunge pool. The hotel is designed like an old Moroccan city with winding paths lined with lily ponds and fountains that open suddenly into sunny squares of palm trees, brilliant bougainvillea and aromatic olive and lemon trees. There are also public spaces including several lounges, bars, a library, and restaurants.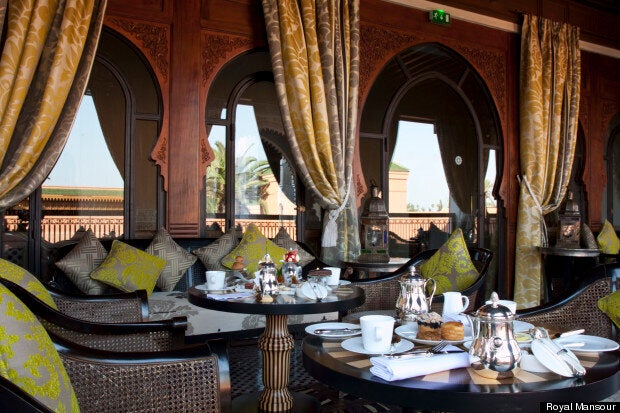 Feed me: For dinner there are two restaurant to tempt you; the glittering and sumptuous Moroccan restaurant, and the chicly pared down French restaurant. Food served at both is overseen by three Michelin star chef Yannick Alleno of Le Maurice in Paris and Hotel Cheval Blanc, and both restaurants make ideal destinations if you're in the mood for a romantic dinner. Breakfast is a deliciously gluttonous affair with freshly squeezed juices, omelettes, fresh fruit and traditional Moroccan delicacies.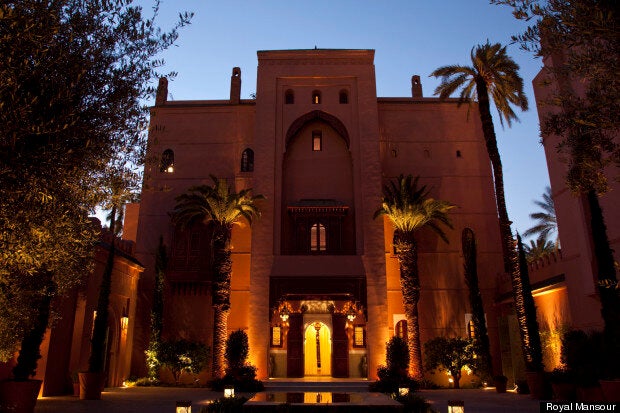 Easily bored: The spa is simply outstanding, with a stunning white honeycomb structure that instantly instils a feeling of calm. There are indoor and outdoor pools as well as a wellness centre and hamam. Treatments come courtesy of the very best, including Chanel, Sisley and Dr Hauschka, and after your facial and massage you can recline on a lounger in the lemon tree-dotted landscaped gardens. Marrakech's souk and the city's great tourist attractions are a short walk away or a few minutes by cab.
What's the damage? Prices start at around £1000 a night for a two-person riad.
Point me in the right direction:
Related