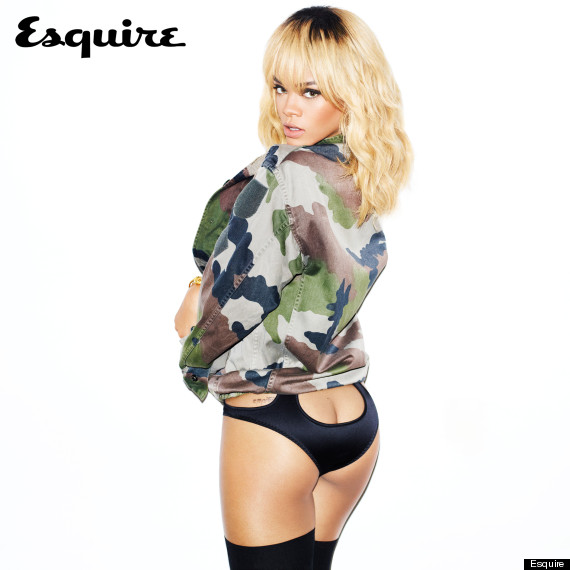 Rihanna, never one to shy away from getting her bod out on camera, has done exactly that for the July issue of
Esquire
.
RiRi and her rather revealing cutout underwear (or possibly swimsuit) star in a photoshoot accompanied by an equally racy interview wherein she confesses her celebrity ladycrush on Cheryl Cole in no uncertain terms.
And, when Rihanna's willing to give them a photoshoot like this, it's hardly surprising to learn she was named Sexiest Woman Alive (by
Esquire
, natch) in 2011.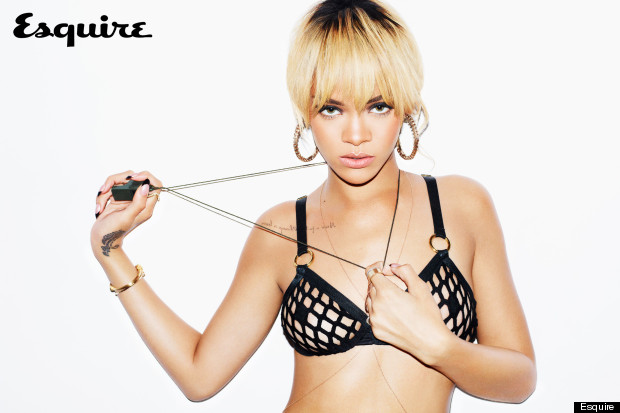 Here are the quotes of note:
On Cheryl (probably best not to read this aloud to your granny or boss):
"Ooh! Cheryl Cole is...hot. I would just like to watch her work. Preferably cleaning things on the floor. Picking up stuff on the floor. Bending over. She's hot! I mean, literally...she's so beautiful."
On SuBo and Cliff Richard:
"Susan Boyle I love. But I would have to do some more homework about Cliff Richard."
On her budding movie career:
"We're going to start shooting a couple more movies starting right after Battleship comes out. One's a comedy. There's an action [film]. And there's an animation."
On recording
Birthday Cake
and
Turn Up the Music
with Chris Brown:
"I thought people were gonna be surprised that we finally did a record together, but I didn't see how people could think it was a bad thing, you know? In my mind, it was just music."
We can only imagine how happy the portion of the internet that writes Cheryl Cole/Rihanna fanfiction must be right now. Obviously the portion of the internet who write Cliff Richard/Rihanna fanfiction will be less satisfied.
You can read the full interview in the July issue of Esquire, on sale from 4 June