Gwyneth Paltrow is Marmite - you either love her or you really, really don't. Which is ironic because I'm pretty sure Marmite does not feature in her latest 100 recipe cookbook It's All Good.

For those who love to hate her - Gwyns has got a whole stack of critics grilling her finest infusions and food eliminations - this new publication will just feed their fury.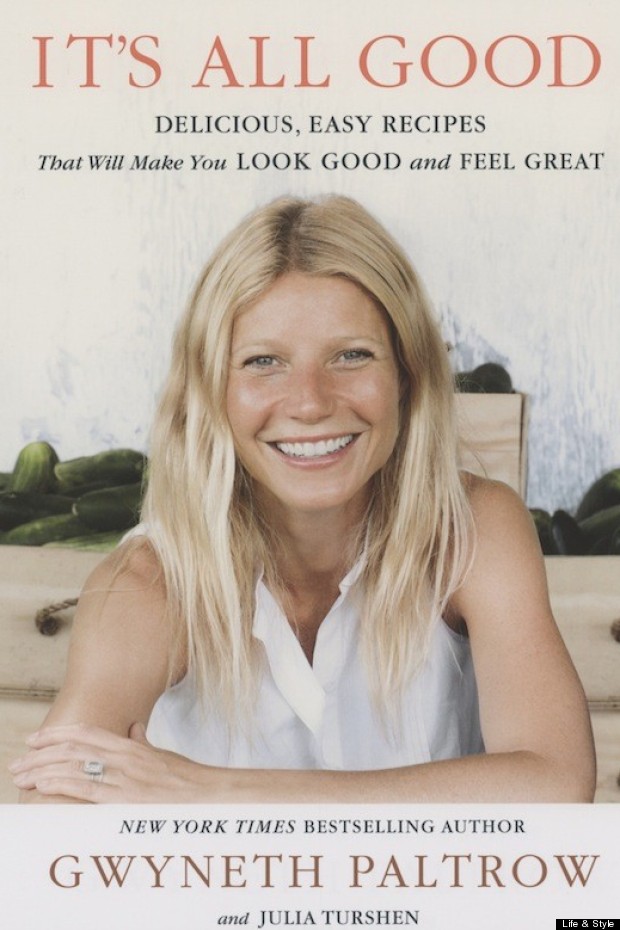 And, question: when did Gwyn go from oh-so-whimsy floating down the Oscar red carpet in pink Ralph Lauren to actually becoming a culinary goddess?

Foodies, this may not be one for you as these dishes contain "no coffee, no alcohol, no dairy, no eggs, no sugar, no shellfish, no deep-water fish, no wheat, no meat, no soy, nothing processed at all!" Argh.

According to Gwyn, eliminating these food groups were doctor-recommended after she suffered from a severe migrane which she mistook for a stroke. As you do.

So my point is, when it comes to sweet edamame bean Gwyn - what's our problem? Is it the galling fact that she practices what she preaches and makes it look all blonde and fluffy and easy? Or is it that she has more will power and a better body mass index than Nigella Lawson?

Raphael Brion from website Eater goes as far to say: "It's All Good is drenched in a chatty faux-populism that could only come from a rich person fearlessly boasting about her life of privilege." Really harsh.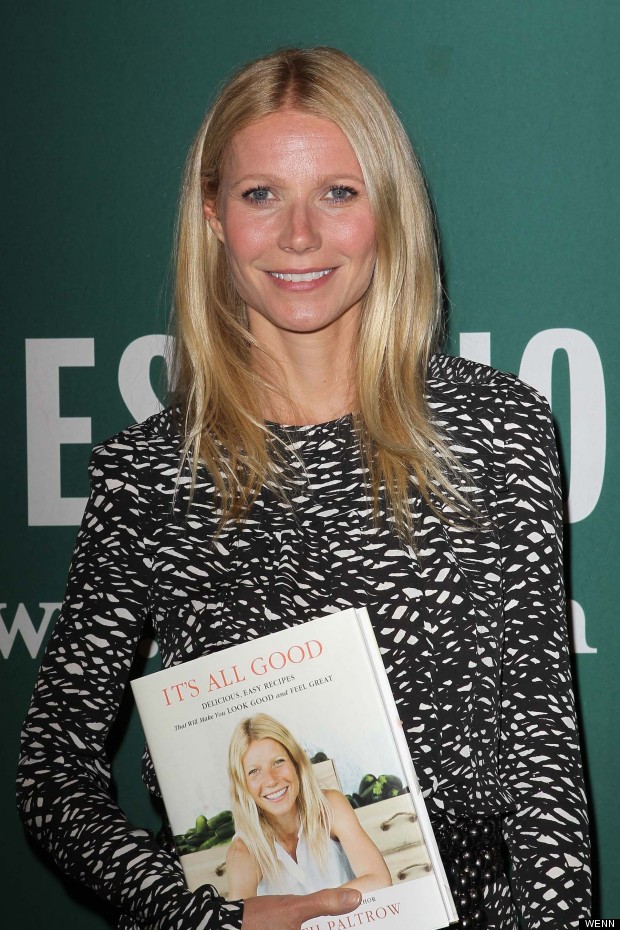 While I probably won't be placing my Amazon order for It's All Good in a hurry - despite being a fussy eater and a healthy one too - NO COFFEE and NO GIN would be torture.

I admire Gwyn, I really do. She's fully behind what she believes in, she looks good and, dammit, probably feels great too. My bet is that she really doesn't lose shut-eye over those poo-pooing her either.

She's too zesty and high on life from all that green juice and Vegenaise (that's vegan mayo ) - which by the way Gwyn says her family are hooked on: "We basically can't live without Vegenaise - it's a little out of control." Hmm, yeah, I bet it's mental.

In short I love Marmite and as for Gwyn - she had me at Shakespeare In Love. She may not eat chocolate and probably wouldn't be up for a massive sesh down the local, but she's successful and totally doing what she wants in her own way. Isn't that something we can all applaud?


It's All Good by Gwyneth Paltrow is out now.