When Clare Bennett agreed to cover the Golden Globes 2013 from her sofa, she assumed it would be a night of judging red carpet disasters and getting a bit boozy. But watching the LA awards ceremony from Notting Hill turned out to be a lot more difficult than she could have ever predicted...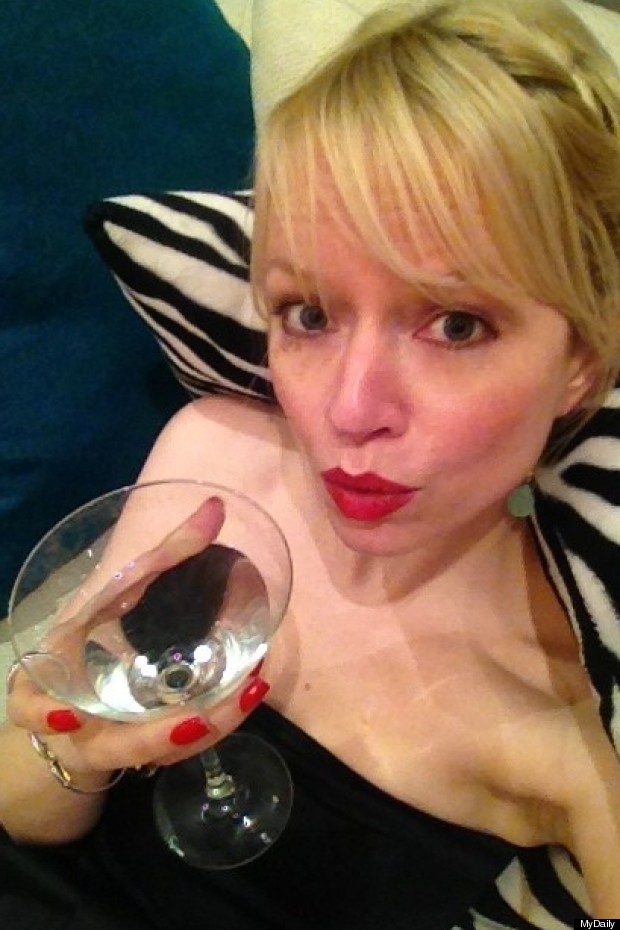 It's the Golden Globes everyone! Or as Vanity Fair calls them, the half-wit cousin of the Oscars! Whichever way you look at it, it's kind of a big deal and when you're asked to cover it for MyDaily, questions of a crucial nature flood your mind: "WHOA, what am I going to wear?" / "Is George Clooney still going out with that body builder and can I take her down?"/ "How do I get them to fly me over first class to LA?" And then of course you find out that MyDaily's Fashion Priest is the person who's actually going to be there and you're going to be on your sofa in Notting Hill. But that does not mean letting standards slip and not dressing up. Or not cracking open a massive bottle of booze as if at a post awards party. Even though the awards haven't actually started yet.

Things, however, did not go as smoothly as one might have expected...

Like any normal person, I thought it appropriate to start the event with some red carpet judgement. First of all, they were all complaining about the cold. When you have spent most of the day with a hot water bottle up your jumper whilst simultaneously hugging the radiator, you are not immediately flooded with sympathy. These people have sun 360 days of the year or something insane like that. WHAT are they talking about? There was much fishtail action. Mermaids included Hayden Panettiere, Emily Mortimer, Taylor Swift and Amy Adams. Ryan Seacrest looked under Amy's skirt "to see her shoes". That was his excuse anyway. Taylor Swift hid her Harry sadness well. They are never, ever, ever, getting back together. Like, ever. Ladies in red included Claire Danes in Versace who, having had her baby last month, was hoping not to 'leak' in her dress. Versace were probably hoping that too. Jennifer Lawrence and Marion Cotillard both smashed it in Dior with their shiny belts. Naomi Watts was super hot in backless Zac Posen and Zooey Deschanel's Oscar De La Renta and big pearls had an ironic eighties Sloane vibe to it. Mostly I loved her nail art – they had tiny film cameras on them. One of the many reasons why she is The Dream. There seemed to have been a lunar eclipse at one point, but no, it was just the knock out knockers of Sofia Vergara temporarily blotting out the sun. Her boobs are so phenomenal that she was at one point the subject of around 500 tweets a minute. As for the boys - just when you thought you couldn't fancy Bradley Cooper more, he turns up in black tie. The man can dance AND he speaks fluent French. In a word: 'COR'. And then Clooney. Oh, Clooney - Carrie Bradshaw was right about you: "Clooney is like a Chanel suit. He'll always be in style." But he's still going out with the body builder. Meh. Yes, the youngsters like Amanda Seyfried and Sienna Miller looked adorable, but the grown ups – Nicole Kidman in McQueen and Julianne Moore in Tom Ford – were really stunning. How's that for descriptive fashion commentary? You are so welcome *bows*. I should point out that at the time of writing that, it was very late and I was slightly drunk from all the alcohol-Globes-joy earlier. And, thanks to my strapless dress, also quite cold. Don't say anything, but I caved and put my dressing gown on. Then it was time for the actual awards to start. Thanks E! Channel, you've been great with your red carpet jazz, but let's not forget why we're all here. Yes, I don't have NBC, the official broadcaster of the show, but MyDaily's editor sent me a link to a live stream. This is how excited I was about watching the action unfold: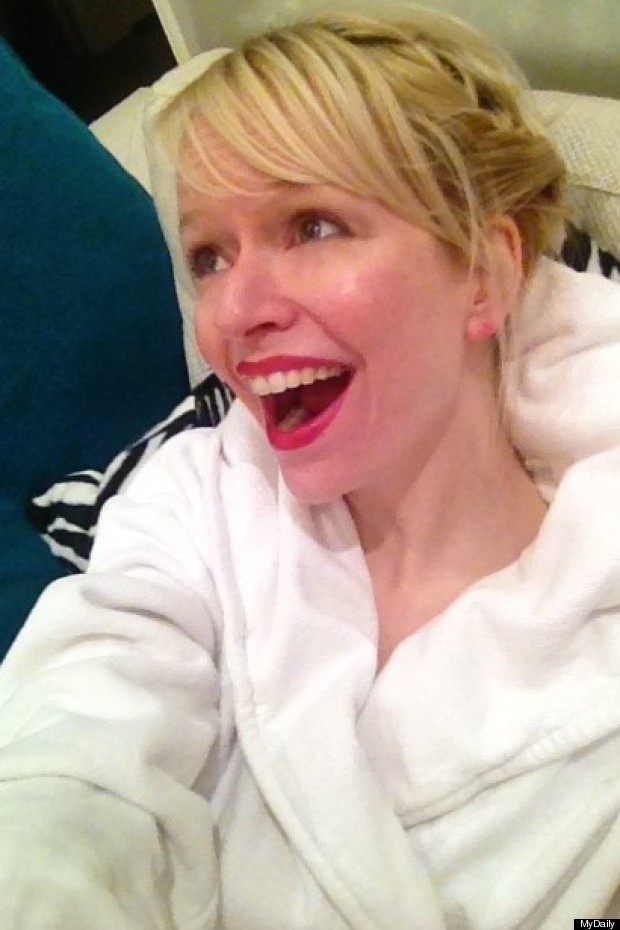 Unfortunately, it transpires that instead of now enjoying the ascerbic wit of the great Tina Fey and Amy Poehler, as well as the joy and drama of the winners and losers as the action unfolded, I got a link to three American presenters, clearly all NFI, in floor-length evening wear, watching the show on TV themselves. I, in turn, could not see their screen, nor could I really hear what they were saying. It is also stupid o'clock in the morning and I'm forgetting what tense I'm supposed to be writing in because I am deranged with exhaustion: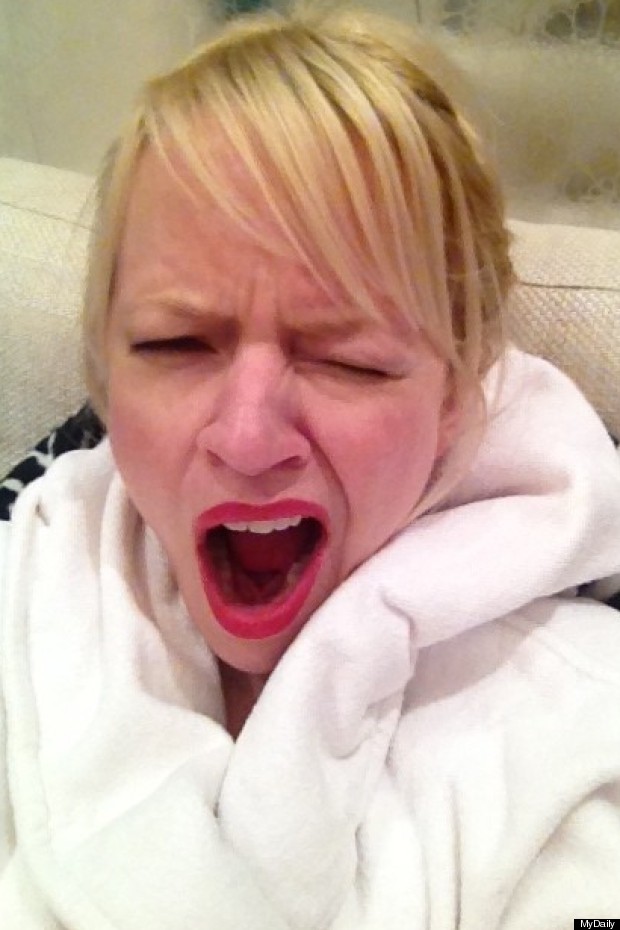 I think Julianne Moore just won something, but I can't be sure, so this is your Golden-Globes-from-the-sofa correspondent signing out. Please don't ring me before midday, anyone.