Ever since the "bum of a 22-year-old stripper" comment came about, teamed with her being voted the most beautiful women in the world I've been thinking to myself, "Damn, Gwyneth Paltrow looks good".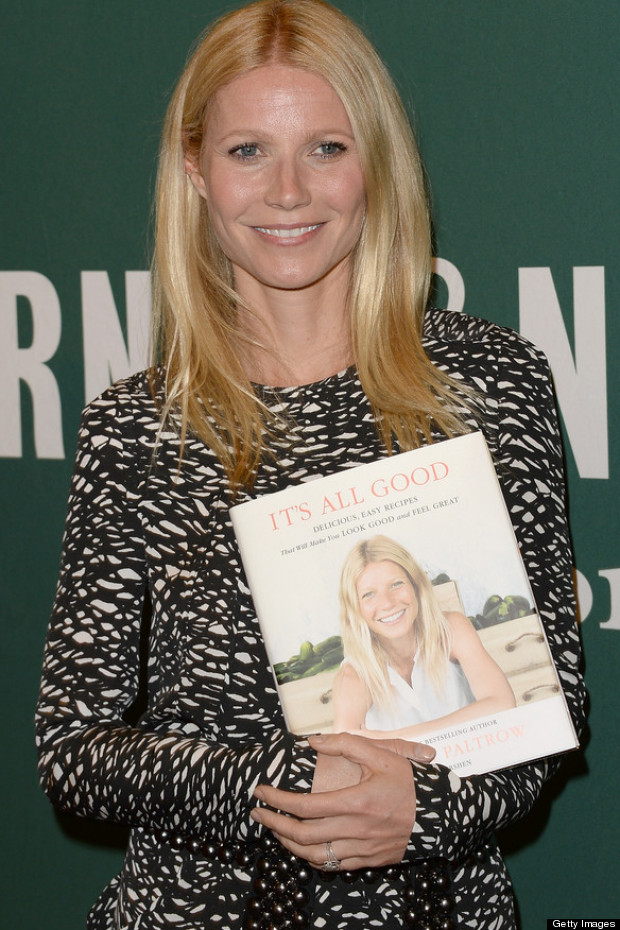 After weeks of too much partying, no sleep and throwing back more coffee than you can shake a cafetiere at, I looked at myself in the mirror and barely recognised the haggard witch looking back at me. Okay, slight exaggeration, but I was feeling crappy and it was showing on my face.

On top of this my penchant for cheese and ham toasties at my desk was starting to play havoc with my wheat intolerant stomach. Bloated much? Yessir.

It was time for a detox, and not just any detox but THE Gwyneth Paltrow-style detox. In short that means, no carbs (my fave), no dairy (my second fave), gluten, caffeine or alcohol. No added sugar or salt, no red meat, no deep-water fish, no shellfish and nothing processed at all. What does that even leave? Not much.

I wasn't looking to shed any pounds so I opted for a four-day job. There's no way I could give up all of the above for longer than that.

So for four days I drank a kale, lemon, apple, ginger and mint smoothie - or as Gwyn calls them in her latest cookbook, It's All Good, "Best Green Juice" - for breakfast, munched pears and almonds for snacks, threw salad down my neck for lunch and scoffed chicken sprinkled in paprika with MORE salad for dinner.

I'd never been on a elimination diet (or any diet, for that matter) before and I was pretty worried I'd fall at the first hurdle. By nature, cutting stuff out makes you want it really bad, and I can honestly say I've never craved a glass of milk (not my usual mid-afternoon tipple) more in my life. However, on the final day of my detox I feel good. Don't get me wrong, I'm excited for a solid breakfast tomorrow morning but Gwynie's detox helped me realise a few things:

I can live without caffeine
Sure I had a horrific migraine on day one, but after that, green tea and chai was as good as a double shot latte (my pre-detox poison of choice).

It's good to take a break from the booze
Waking up without a wine head in the morning is totes underrated! I highly recommend it.

Gluten free bread is a winner
My mild wheat intolerance oft meant a swollen belly, but with a gluten free loaf there's nada to worry about - and what's more, it tastes pretty good too.

I quite like rabbit food
If anyone had asked me pre Gwynie, "Do you want some kale?" I'd have been all, "Hell no," but now, pass me the green stuff. Almonds also fall under this catagory – if you ever fancy an alternative to heavily sugared and salted peanut butter give the almond version a whirl!

In sum, the last few days haven't been the most enjoyable (especially when someone brought cup cakes into the office) and avoiding the coffee machine has been a struggle, but I feel better for it today and the next time I'm feeling all gross and lethargic I'll give Gwyn a go again.

Get your hands on a copy of Gwyneth's book It's All Good from Amazon now.

More tried and tested treatments...
NuBo's Snow Queen Facial
Floatation Therapy
Paraffin Wax Bath
The Ultimate Detox Facial
The Colour Rinse At Bleach Hair Salon
Eyelash Extensions At The Lash Bar
Bulgari Spa's Wellness Yoga