For the past 100 years, the Tour de France has been one of the most prestigious sporting events in the world. But, sadly, it has also been one of the most exclusive.
Since it began in 1913 it has been open to men only, excluding women for an entire century.
But the event's centenary year marks a turning point: Four female cycling champions have had enough and they want change.
World champion and Olympic medalist Emma Pooley, world ironman triathlon champion Chrissie Wellington along with champion cyclists Kathryn Bertine and Marianne Vos have launched a petition to get women included in the event.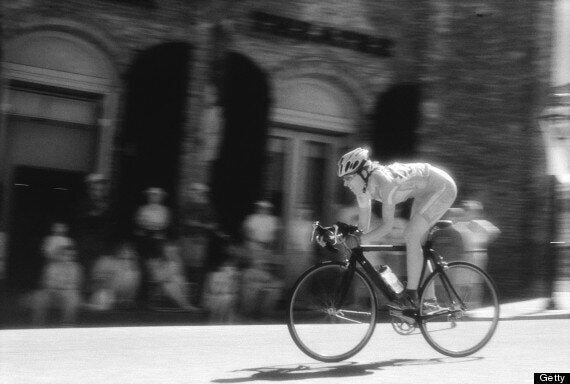 The petition, which is hosted on Change.org, calls on organisers to add women to the 2014 race.
In six days the petition has amassed more than 43,000 signatures. So it's a bit of a no-brainer, surely.
While many women's sports face battles of inequality, petition organisers say road cycling remains one of the worst offenders. And they'd know, having experienced the discrimination first hand.
They say the sport has fewer race opportunities, no televised coverage, shorter distances, lower salary and prize money.
Tim Woodhouse, Head of Policy at Women's Sport And Fitness Foundation, agrees: "There have been many attempts to develop an elite series of women's cycling, but the efforts have subsided in recent years. And as such women's cycling opportunities have diminished, which is sad when the popularity of cycling has risen so much."
Historical moments in women's sport

1984 - First Olympic women's marathon

1994 - Women's Premier Football League

1997 - British Amateur Boxing Association authorised its first boxing match between women

1997 - Women's National Basketball Association founded

2007 - Men and women receive same prize money at Wimbledon
He added: "Women's sport suffers from lack of regular opportunities to showcase talent, particularly with cycling. Domestic leagues aren't given the same profile as men's, which are covered week in week out. Women's sports relies on international competition, and to not compete in the Tour de France is a real shame."
Tim says that men and women should race alongside each-other.
"The Tour de France is already difficult enough to organise logistically, so it wouldn't make sense to add another layer," he said. "I believe women should race alongside the men, on the same stages."
Come on Tour de France. Enough's enough.