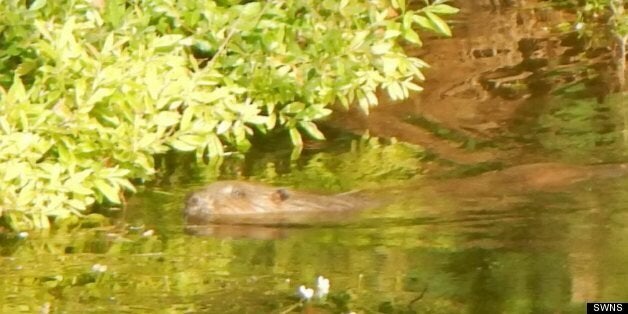 A dog walker has taken photographs of what are said to be the first wild beaver living in Britain since the early Middle Ages.
Lorna Douglas says she has seen the animal several times while exercising her pet dogs along the River Otter in south Devon.
Hunted for their fur, beavers were wiped out in Britain over 800 years ago.
These particular animals are thought to have escaped from a farm several years ago and never recaptured.
Lorna Douglas has filmed the beaver, which she says she has seen on several occasions while walking her dogs.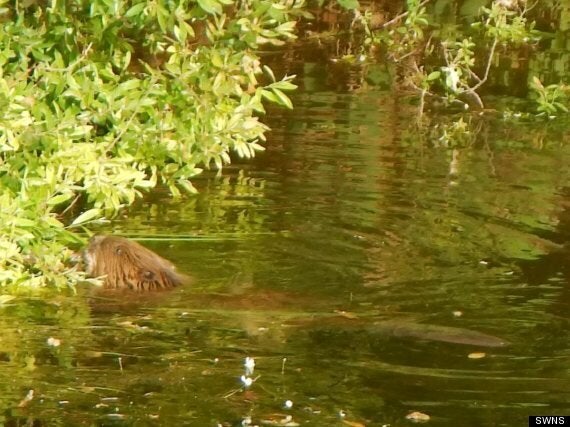 The animals have been extinct in the British Isles for centuries
According to the Daily Mirror, Douglas, 35, of Budleigh Salterton said: "I've lived here for about 25 years and never even seen an otter, let alone a beaver.
"It seemed really friendly and swam in circles a few times before going back under a tree."
The Devon Wildlife Trust, which says it has no plans to release beavers into the wild in the county, says the animal is "a vital missing link in the UK's ecosystem, and the wetland environment is suffering from the loss of beaver activity."
The DWT says, as part of its Devon Beaver Project, that they would in principle like to see beavers released into the wild, "but recognise that a great deal of work would need to be done before it could happen in practice."
Popular in the Community