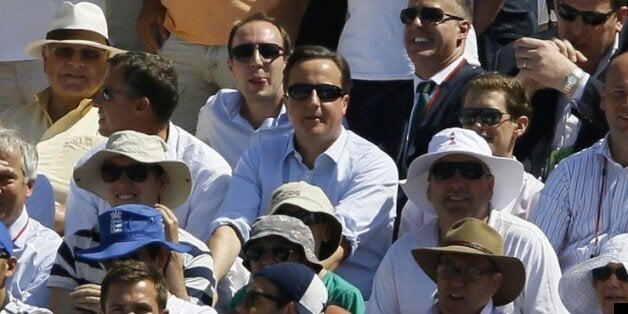 When an official passed a note to the Cabinet on Thursday ministers took a "great intake of breath", believing it to be the news that the royal baby had been born. Only it turned out to be the cricket score.
David Cameron told Test Match Special on BBC Radio 5 Live on Friday that there was one particular member of the cabinet that had been especially keen to know what was going on in the Ashes.
"We had a cabinet meeting and I asked someone to bring in the cricket score and a bit of paper arrived in the Cabinet Room," he said.
"Everyone of course thought it was the announcement about the royal baby and there was a great intake of breath," he said. "Actually Ken Clarke wanted to know what the score was because he was supposed to be at Lords."
The prime minister also ran into Geoff Boycott. When asked about Cameron's performance, the cricket legend said: "He's doing good, he's trying to save us as a country." Before being told the question was about the prime minister's batting skills - not his political accomplishments.