A new piece of software claims to be able to predict your location years into the future - even if you don't know where you'll be.
'Far Out' is the result of statistical research that looks at GPS data, learns your typical movements and then extrapolates to decide on your likely future location.
The result, according to the team behind it, is a system that can make "highly accurate" predictions about where you'll be years down the line.
The software can even incorporate life changes such as new jobs, marriages and moving house into the calculation. But its accuracy is due not to hyper-accurate computer modelling, or magic, but mainly the fact that most people are overwhelmingly predictable.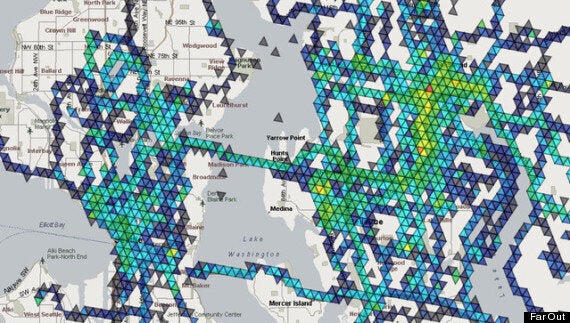 Researchers Adam Sadilek and John Krumm from Google and Microsoft attached 300 residents of Seattle with GPS devices, and tracked their daily lives for about three months, for a total of 32,000 days.
"[Far Out] might notice that Tuesdays and Thursdays are usually about the same and fairly consistent from week to week," they told Fast Company.
"Then when we ask about a future Tuesday or Thursday, the algorithm automatically produces a typical Tuesday/Thursday as a prediction."
The potential applications for advertising and deals websites could be huge - if consent and privacy concerns are able to be overcome, that is.
Focusing on one individual at a time, we can provide better reminders, search results, and advertisements by considering all the locations the person is likely to be close to in the future (e.g., "Need a haircut? In 4 days, you will be within 100 meters of a salon that will have a $5 special at that time.")
Popular in the Community