Kate Moss had a Marilyn Monroe moment as she stepped out for lunch at The Ivy on Friday.
The supermodel struggled to keep her dress under control as a gust of wind caught her 1950s style black frock leaving her behind exposed outside the London restaurant.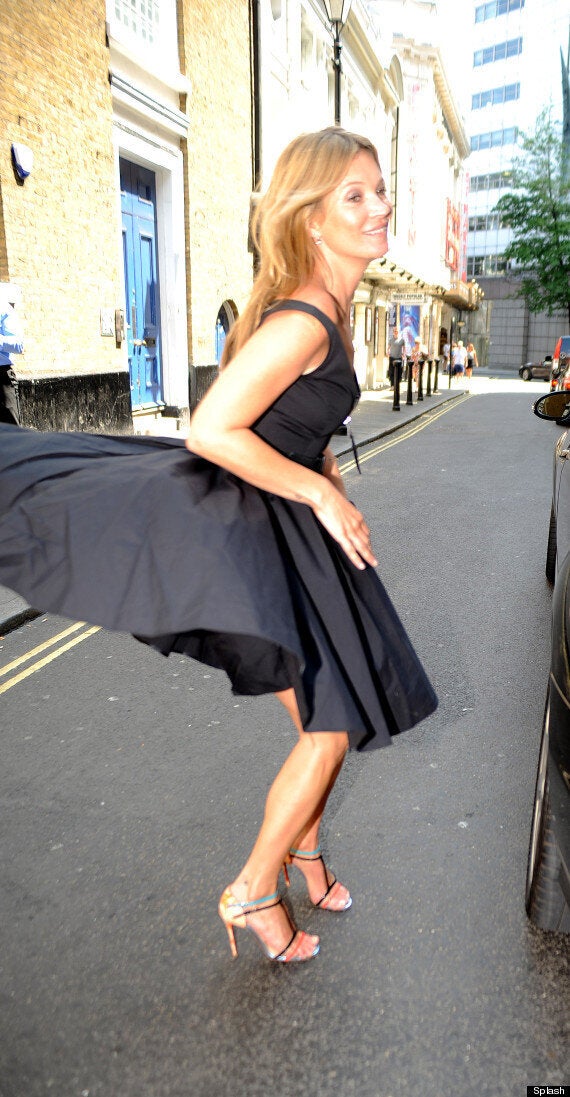 Kate Moss is almost blown away
Luckily Kate saw the funny side and giggled along with the photographers.
WATCH the video above for more.