This week we have Ross Fernandez, 22, from the Royal Holloway University of London, studying Hispanic Studies, James Bali, 20, a Business & Japanese student at the University of Manchester, and Olly Merritt, 23, Oxford Brookes University, Construction Management.
How long have you been playing?
What genre of music do you play?
Why did you start playing?
Because we are scared that we might end up like our Mums and Dads and just work all our lives. Thought we better not get in to that habit and play music instead.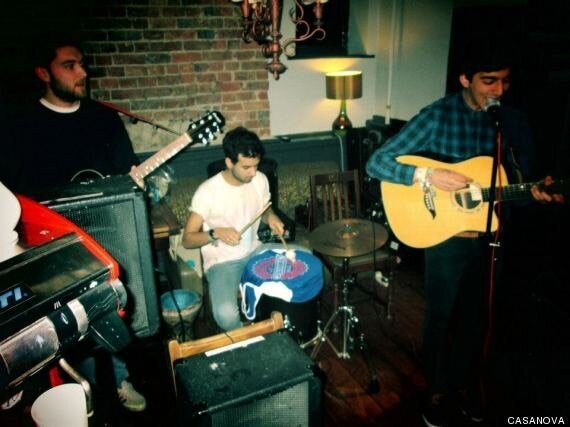 The band having a good ol' jam
What's your most memorable musical moment?
When we were complimented on our dynamics.
To give the Queen a wedgey.
Who's your idol and who would you most compare yourself to? (Dead or alive...)
Nelson Mandela and Sean Paul.
If you could play with anyone, who would it be?
If you could play at any festival, which would it be?
Latitude or Peace and Love Festival in Havana, Cuba.
Michael Sweeney, Phil Wyatt and a few other people from Dartford.
What's your all time favourite song?