Manchester United have made a second bid for Barcelona and Spain midfielder Cesc Fàbregas.
United confirmed last Monday that they had made a first offer for the former Arsenal star, and manager David Moyes said at a press conference in Yokohama today that a second offer had been lodged.
Executive vice-chairman Ed Woodward returned to the UK ahead of schedule last Wednesday to carry out some urgent transfer business, and Moyes confirmed today: "As I understand it, Ed had a response (to the first offer). We have made a second offer but Ed is dealing with it rather than me."
Moyes accepts there may come a time when he has to walk away from the deal, though that position has not been reached yet.
"I think a point does come," Moyes added.
"But when you are interested in good players you want to give it every opportunity to materialise.
"I will hope things will continue to move forward.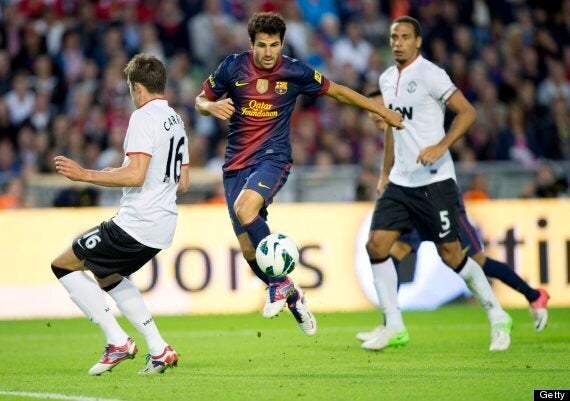 Fàbregas played against United in a pre-season friendly last year
"At this moment in time I can only tell you Ed Woodward is working hard to try and make the deals happen. We hope some of them will fall into place shortly."
Moyes has also been linked with Cristiano Ronaldo, Gareth Bale, Leighton Baines and Marouane Fellaini, but there have been no reinforcements under his short reign.
The Scot admitted he can understand why some fans are frustrated.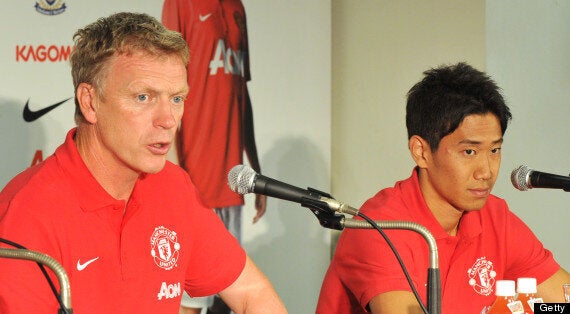 Moyes was speaking in Japan ahead of United's third tour match
"I can understand that feeling," he said.
"But there have been quite a few changes. Other managers have changed their clubs too and everybody thought this might be the summer when transfers are done later in the month.
"That was always the thought I had when I came into the club.
"You have to remember I only started on July 1, so in truth I have only been in the job three weeks at this present time."