In our new 'My Life' section, HuffPost UK Lifestyle asks successful women to step off their pedestals for a few minutes, and tell us what makes them tick.
Having worked on everything from MTV and Top Of The Pops to Radio One and BBC6 Music (where she currently hosts the Saturday morning show), it's unsurprising that the sound of Edith Bowman's voice is so familiar -- even when you've never met her before.
Her new family (Editor's frontman Tom Smith and sons; Rudy and Spike) is but another string to her finely-tuned bow. While she admits that priorities have shifted, she's ensured that family life has slotted neatly in with her interests, career and personal goals.
Talented, self-assured and driven, she knows exactly where she's headed.
We caught up with her to find out just how she makes it all work.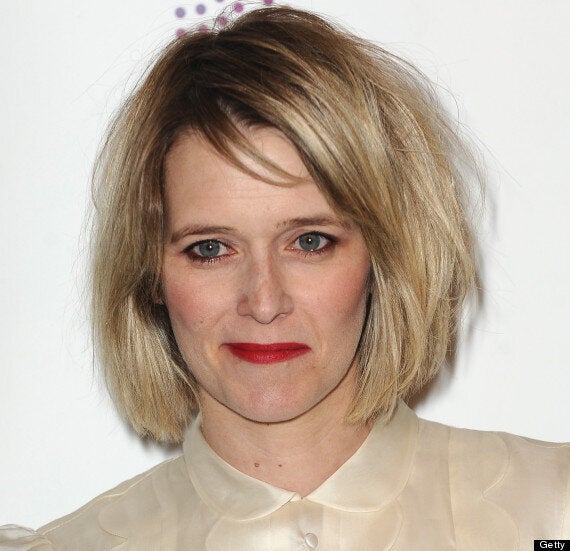 What does the term 'having it all' mean to you?
It's not a materialistic thing for me - like having a house in London and one in the south of France. It's something more internal, about being happy within yourself and your life.
I'm lucky enough to have a great relationship, kids and job etc and many people would see that as having it all. In a way it is, but it's also about being happy and content with your life.
How do you balance work and personal life?
By being incredibly particular about diaries. And having an amazing nanny who is my very own Mary Poppins!
Ultimately it's about being organised. Now that I have the boys, I don't come first in the equation anymore. Making sure they are happy and looked after is first priority and then everything else -- work, socialising etc -- follows.
Things have definitely changed for me since becoming a mother, but I haven't for one second lost the essence of who I am and what I do. I've still got gigs, I still go to festivals. It's important to be a parent and a working parent -- to find a little time to still be you.
How do you let off steam and relax?
I jump on the bike and go for a cycle ride. I'm really lucky to live by Hampstead Heath, cycling through there makes you forget you're in London.
I've also just started Pilates again, which I really love.
Besides exercise, I go to the cinema a lot. I have to watch quite a lot of films for work and I really enjoy going to the cinema and watching someone's creative work.
Describe a typical day in the life of Edith Bowman
Mornings are frantic. Rudy has just started a new school, so we're currently trying to find out the quickest way to get there.
Apart from that, I'm not really a ritual-type person. I try to keep looking as young as possible, so my cleansing routine is a given. But I'm not one of those up-at-6am-for-the-gym kind of people. I like being freelance, so it's a case of letting the day unfold.
How do you overcome setbacks?
You come across setbacks all the time in my industry. You have to prepare yourself that you're not going to get what you want and learn from it.
It can be hard, but it's about focussing on what you do have as opposed to what you don't.
It's also important to take control in your life (as much as you can) and create your own opportunities.
What personality trait do you value most in yourself?
Honesty, I always strive for honesty. I could rid the world of anything it'd be people telling you what they think you want to hear.
What personality trait do you wish you could change?
I wish that I could sit down more and do nothing. But I can't.
My parents instilled a bonkers work ethic in me. I grew up watching them run a hotel, they never really switched off and I'm the same.
Who is the person you need most in your life and why?
My parents have been incredibly supportive of me. They've always stood by me, whatever my decisions. When I was younger, I was like a butterfly flitting from one thing to the next -- be it gymnastics, karate or piano lessons. They never forced me into anything.
They've given me a blueprint for how I want to bring up my children. If I can be half the parents that they've been, I'll be happy.
I love seeing them as grandparents because there's an amazing bond between grandparents and grandchildren - they get to enjoy them in a different way.
Edith Bowman is an ambassador for Sky Ride - a national campaign from Sky and British Cycling encouraging thousands of people of all ages and abilities to get on a bike and enjoy the benefits of cycling this summer. Find a free bike ride near you at www.goskyride.com