You spend months planning the perfect proposal, fly the missus out to Disneyland, and then some random guy interrupts the shot.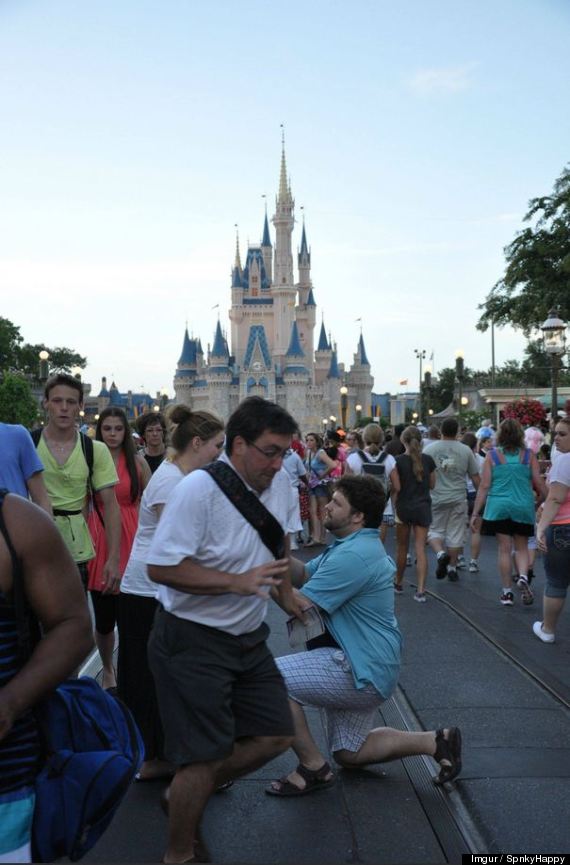 The photobomber is seen nervously trying to get out of the way, and the photo - posted on Reddit has already attracted 500 comments.
The comments range from helpful:
cklein0001:
For anyone who might have had a similar idea (trying to propose with Cinderella or Aurora's castle in the background) I would advise calling ahead well in advance of your trip and talking to guest services. They love shit like this, getting to participate in a "Magic Moment" is the highlight of many cast member's (disney employee) day.
To the not so helpful:
Overtly_Stealthy
...who proposes in the middle of a moving crowd?
Oh well, at least it wasn't their wedding day, unlike this couple whose first shot as man and wife was interrupted by a Sumatran tiger.
Here's what the shot looks like without the gatecrasher...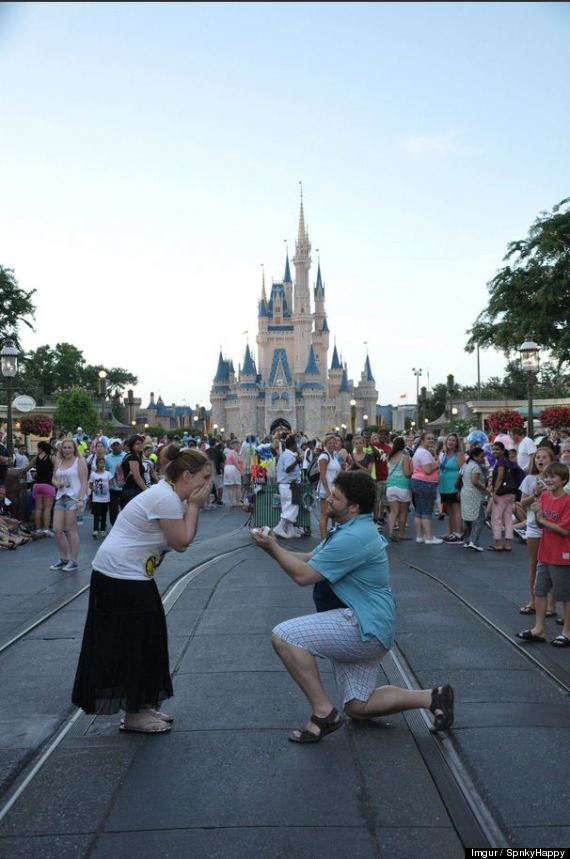 Here are some more amazing wedding photobombs from HuffPost Weddings US: