Despite not even being engaged or having a groom, Rachel Wolf held a wedding - so her dying father could have his last first dance.
Dr James Wolf has pancreatic cancer and has been told is has less than three months to live.
So earlier this month Rachel put on a full ceremony with gown, bridesmaids, guests and of course, a dance to "Cinderella" by Steven Curtis Chapman at Auburn Recreation Park in Auburn, California.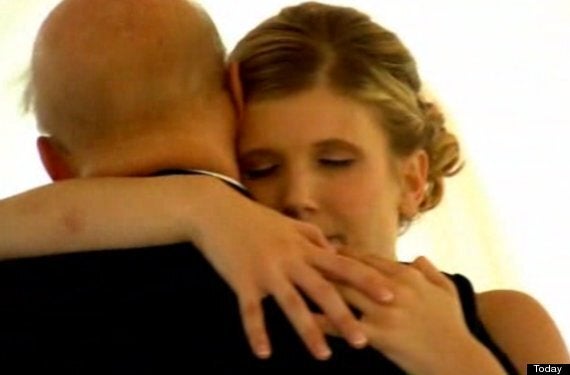 Many of the items needed for the wedding were donated by their local community
In an interview with Today, a visibly emotional Dr Wolf said: "There are a lot of things that I would've liked the girls to experience with me being there.
"And I'm not going to be there."
Dr Wolf very nearly didn't make it as only hours earlier he was so weak he was in hospital.
But he managed to summon the energy and made it to the wedding with his wife, Janine.