Helen Flanagan might want to think twice before having such a top-heavy do next time she hits the tiles.
The former 'Corrie' star did just that as she left the Gusto restaurant in Liverpool last night with her her fellow 'Celebrity Super Spa' contestants.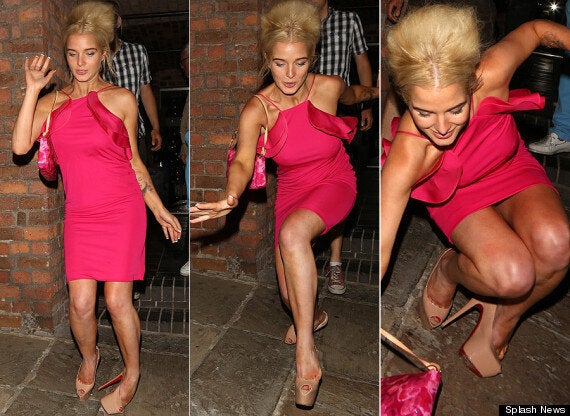 Going, going, GONE! Helen Flanagan hits the tiles
The combination of a very high beehive at one end of H-Flan and a pair of towering Louboutin heels at the other was just asking for trouble really, and Helen (predictably) ended up eating pavement as she left the venue.
But despite losing both shoes, Helen still managed to see the funny side as she was helped - barefooted - to her car.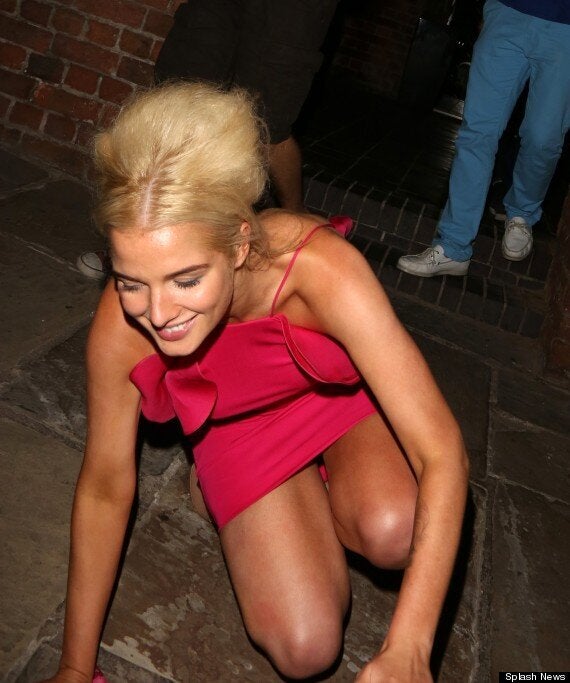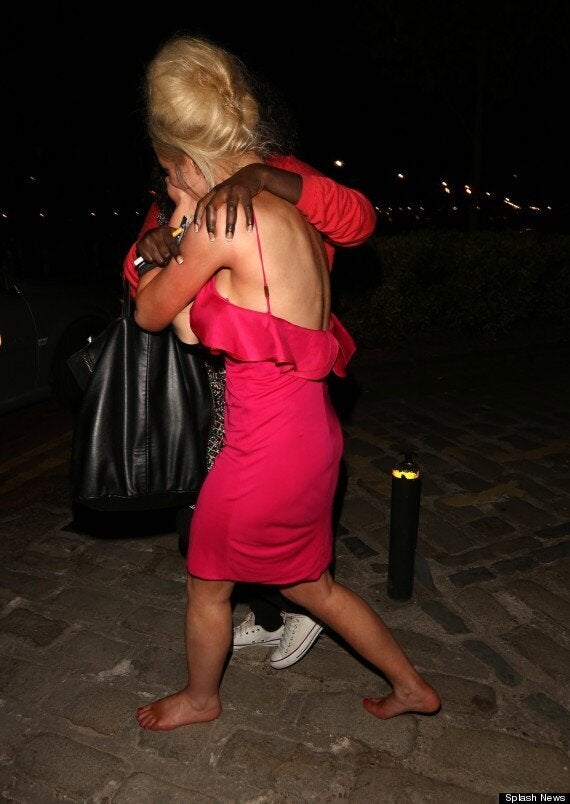 Meanwhile, Helen has been warned to stop brushing her teeth so often by her own dentist.
The 22-year-old 'I'm A Celebrity' star cleans her gnashers up to ten times a day because she's paranoid that smoking will give her bad breath and stain her teeth.
But after a trip to the dentist, Helen was told she's doing more harm than good after discovering her regime is eroding the enamel.
Writing on Twitter, she said: "Just been to the dentist I dragged myself there. And because I'm obsessed with brushing my teeth it's made them too sensitive as I've attacked my enamel."
Sounds like she needs to get her own house in order before getting to work on customers at the spa.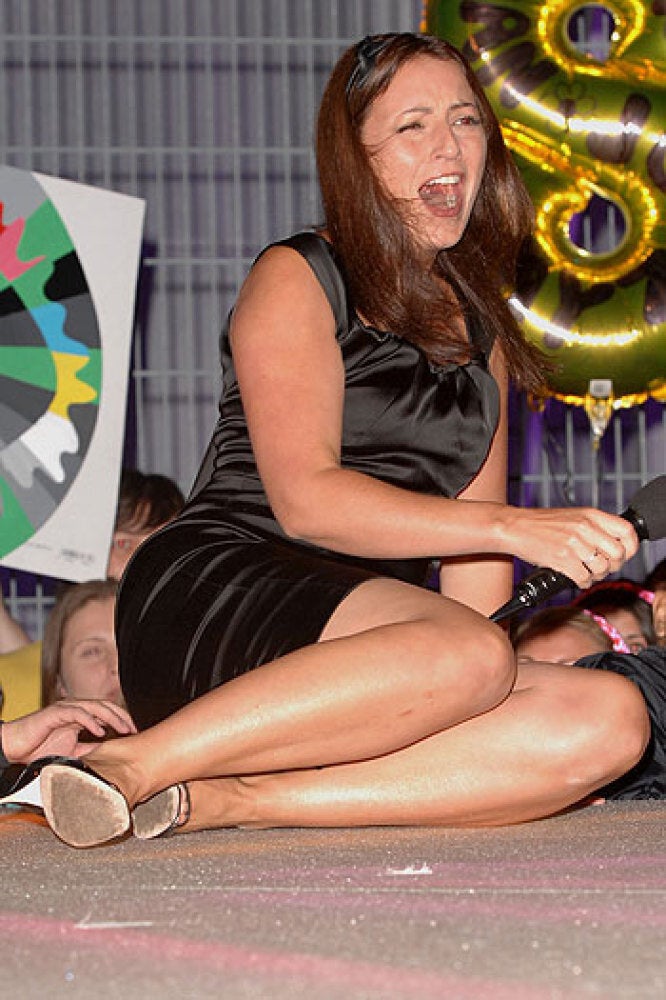 Falling Stars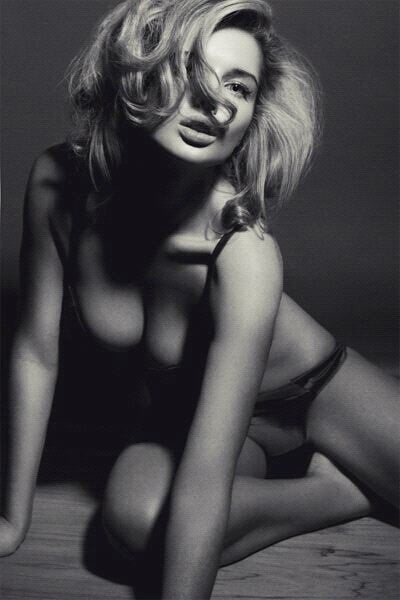 Helen Flanagan: Her 100 Sexiest Pics