This spectacular picture captures the moment Manchester Piccadilly station was struck by a bolt of lightning.
The photograph was taken by Twitter-user @mozza_Leeds as the UK's recent heatwave gave way to heavy storms.
Network Rail confirmed it captured the actual lightning strike on the station.
Inevitably, trains out of Manchester's main railway station ground to a halt as a result.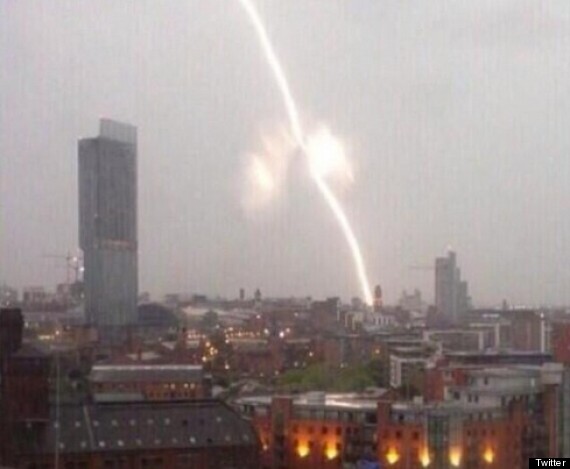 The moment lightning struck
Trains were unable to move in or out of the station, with journey times being extended by up to 90 minutes.
A limited amount of replacement road transport was running between Manchester Piccadilly and Manchester Airport.
Meanwhile, the London Eye was lit up by a spectacular bolt of lightning as it was illuminated in red, white and blue to celebrate the arrival of the Royal Baby.