A month's rain fell in just a few hours in some areas as the heatwave broke in a series of heavy thunderstorms on Tuesday.
Pershore in Worcestershire recorded 56mm (2.2 inches) of rain in a three-hour period in the morning, more than the area's 50mm average total for the whole of July, the Met Office said. Drivers in Glasgow after heavy rain fell on Tuesday
Monks Wood in Cambridgeshire saw 33mm (1.3 inches) in the 12 hours to 1pm, while nearby Brampton recorded 48mm (1.9 inches) in the same period.
The Met Office had weather alerts in place for heavy rain across much of the UK and more serious warnings for parts of northern England and the East Midlands during the evening.
These areas could see downpours of up to 60mm (2.4 inches) falling in less than three hours, which could cause localised flooding and disruption. There is also a risk of "large" hail.
There are also weather alerts for heavy rain in place for Scotland and eastern England tomorrow, with the risk of 20mm to 40mm (0.8 inches to 1.6 inches) of rain falling within in a few hours in some places and possible flash flooding.
The storms follow scorching temperatures, which peaked at 33.5C in London on Monday - the hottest day since 20 July 2006.
An area of high pressure has been hanging over the UK for a few weeks, creating settled, very hot conditions, but now air has pushed in from the Atlantic and met the humid conditions, causing strong and violent storms, forecasters said.
Gareth Harvey, forecaster at Meteogroup, the weather division of the Press Association, said: "In the last couple of hours another cluster of heavy showers and thunderstorms have been developing through central parts of England and the Midlands.
"That could continue to develop and start to affect north-west areas of England. They're gradually going to be moving eastwards."
He said that by the end of the night places would be starting to become dry, but storms would still be hanging on to some parts of Scotland, and far eastern England, with one or two heavy showers in those areas tomorrow morning.
By later tomorrow, however, another showery band of rain will start to move in from the west.
"Within that, we could get some fairly heavy bursts of rain, and perhaps some torrential bursts of rain, and some thunder as well," he said.
The weather will feel fresher and less humid than it has done, but it will still be warm, with temperatures set to reach up to 27C in the South East, and as much as 22C to 23C in parts of Scotland.
And the AA said that by this afternoon its specialist flood rescue team, AA Special Operations, had rescued 40 cars that had driven through or were stuck in flood water, including several vehicles stuck in open manholes after covers were dislodged by flooding.
Darron Burness, head of the AA's flood rescue team, said: "With the ground baked dry, any rain just runs off, so roads can quickly flood. Not only do you risk writing off your car, but flood water can mask serious hazards like open manholes and drains.
"Also watch your speed as any rainfall can leave roads like an ice rink in places. Over a prolonged hot spell, a slick rubber and oil sheen can build up on the road surface, particularly at junctions and roundabouts."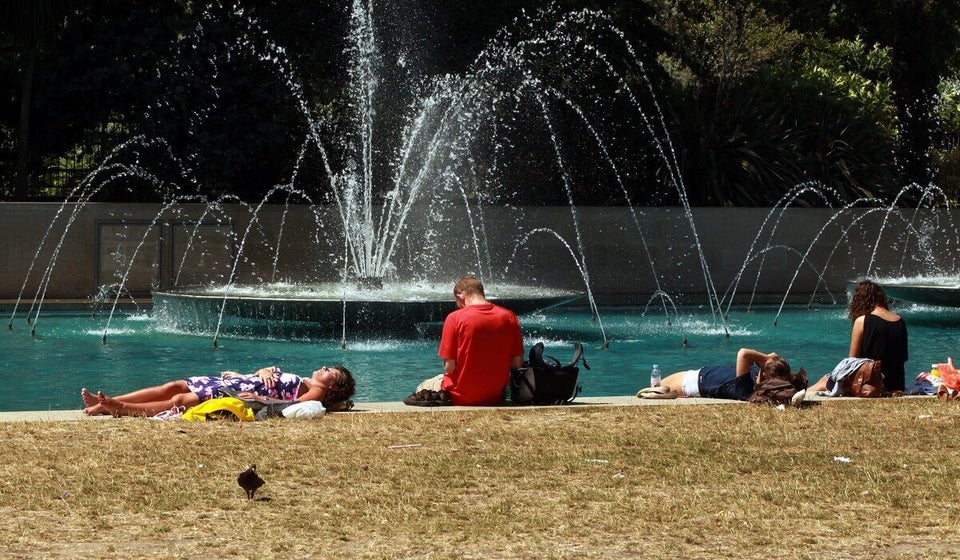 British Heatwave