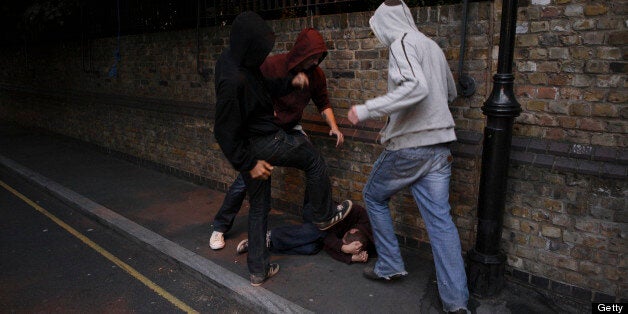 King's College London students have the highest risk of being victims of violent crime, burglary or robbery, while their Aberystwyth counterparts can sleep easy at night knowing they're in the safest student area in the UK.
The University of Hull is rated the worst crime area outside of London, according to a new university league table, followed closely by Manchester Metropolitan University and Manchester University. Of the top 20 universities with the highest crime rates, 17 were institutions in London.
The statistics, provided by police.uk, show the other four safest universities are Durham, Winchester, Edge Hill in Lancashire and Royal Agricultural University in Cirencester. All institutions have less than one crime per 1,000 inhabitants. The crime figures are taken from a three mile radius of the main campus and measure burglary, robbery and violent crime - which includes common assaults, grievous bodily harm and sexual offences.
Bernard Kingston, founder of the Complete University Guide, said: "While universities, especially those in high crime areas, do much to advise students on precautions, many students, particularly those from overseas attracted by formidable academic reputations, are often not aware of the risks in the areas around their chosen institutions.
"All prospective students should be able to assess the risks for individual institutions with much greater precision, and, in the absence of data for crimes affecting university students specifically, either on or off campuses, this survey offers the best available guide.
"But it would be reassuring for university applicants and their parents if such information was readily available from the universities. It is clearly a matter of considerable concern when considering where to study as an undergraduate.
"Our universities do not exist in isolation from the communities within which they are located, and, regrettably, crime is a constant presence."
In the US, universities are required to reveal crime statistics showing offences to students on and off university. The practice, was introduced after 19-year-old Jeanne Clery was murdered in her Pennsylvania university dorm room. Her parents had sent her to the institution because they believed it to be safe. Following the teenager's murder, Clery's parents discovered the university was home to an unusually high violent crime rate.
Nicola Dandridge, chief executive of Universities UK, said it was important such information was clear and accessible.
"Universities are often large communities, with the majority of students living off-campus and closely integrated with their local communities," she said.
"More and more information about what students can expect from their time at university is now being published. It is important that such information is as clear and as accessible as possible."


A spokeswoman from King's College London reiterated the university's close proximity to major transport hubs such as Waterloo and London Bridge stations, which would be included in the crime statistics.
"We regularly communicate the importance of personal safety to students, through our welcome and orientation sessions which include student safety advice from the Metropolitan Police, through leaflets and our website," she said.
"Serious incidents involving students are an exception and we have college and students' union welfare teams available to provide professional support in these small number of cases."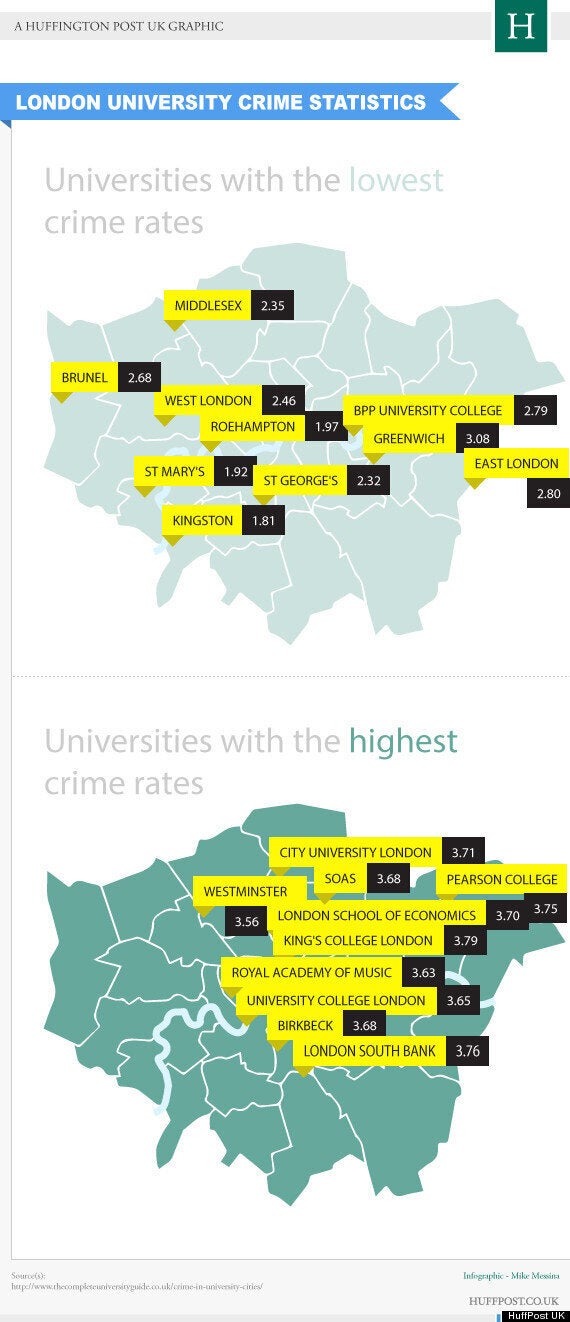 Universities with the highest crime rates (outside London)
Universities with the lowest crime rates (outside London):
For the full statistics, click here.