Manchester United's pre-season tours are also commercial junkets, and four players were called on to endorse Kagome tomato juice for a television advert.
Alas they are not Bill Murray. Complete with exaggerated gulping sound effects, each player - including Japanese international Kagawa - is uncomfortable turning Japanese in what is an awful commercial.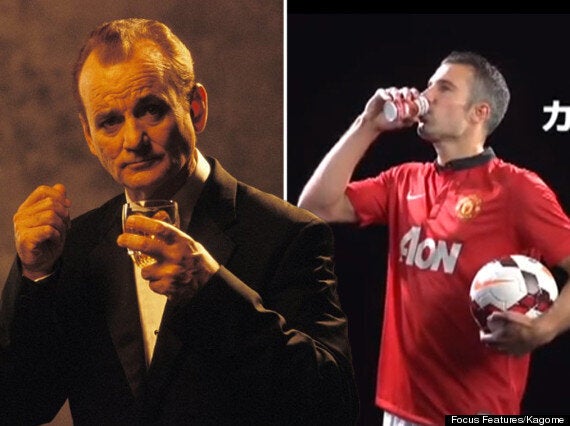 Kagome are one of United's 32 sponsorship partners, billed as the "official partner of Manchester United Japan". United actually boast an official noodles partner, too.
Related