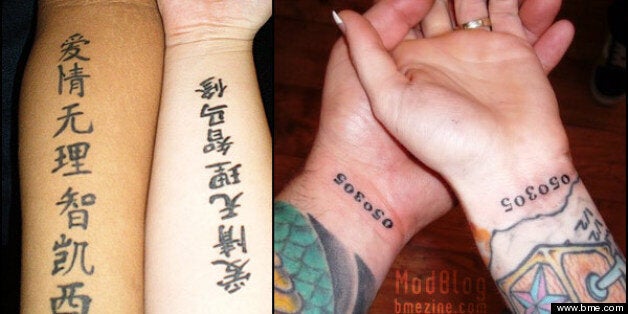 Wedding tattoos have even the gushiest romantic raising a quizzical eyebrow - after all, if death isn't the thing that parts you, you're then stuck with a very permanent reminder of love gone wrong. Still, who are we to be cynics? The latest statistics on divorce in the UK revealed that actually, it has dropped by 2%.
And - before you wag your finger and say that the rate of marriage is decreasing, it isn't. Apparently we're in a wedding boom, with the rate of marriage increasing at the fastest rate for a decade. (How people are affording these weddings is another question altogether...)
So - wedding tattoos - a very good or very bad idea?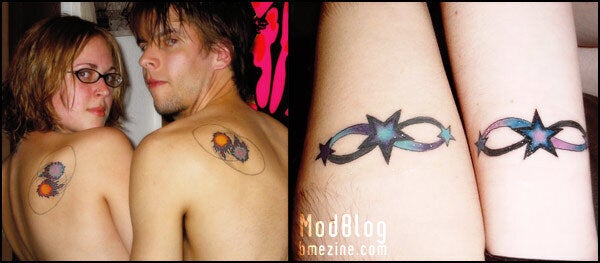 Wedding Tattoos
Related