But that's no surprise, is it?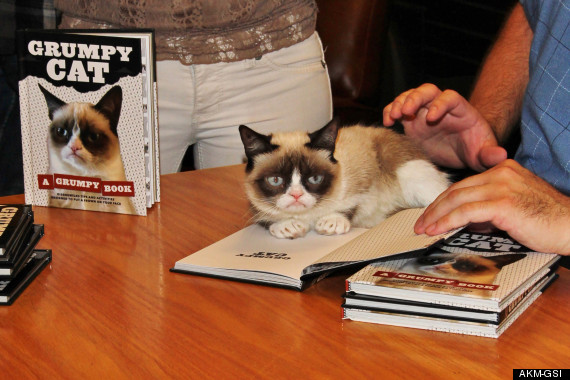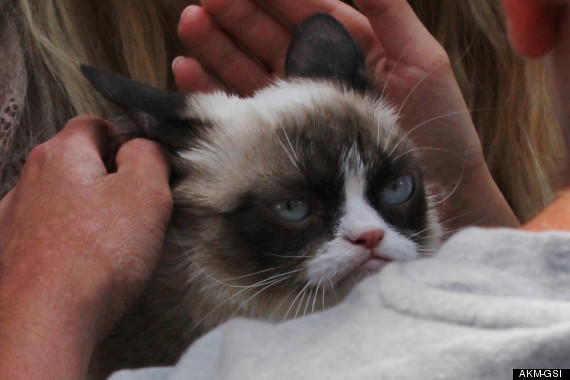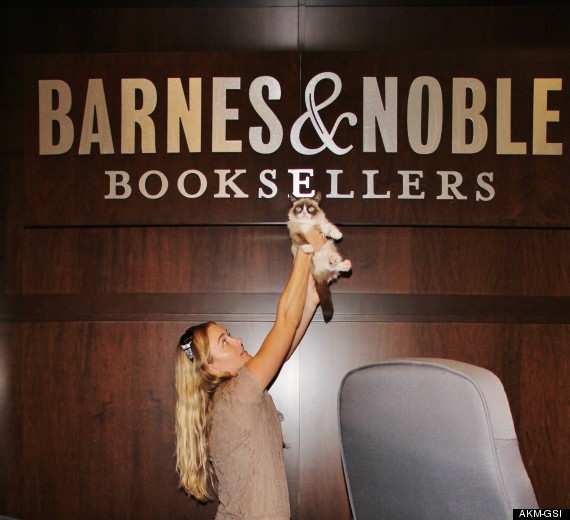 Yes, Tardar Sauce 'pawtographed' copies of her book, 'Grumpy Cat: A Grumpy Book For Grumpy Days' for hundreds of her fans at the Grove's Barnes & Noble store in LA.
And she wasn't happy about it one bit. Or - wait - was she? It's so hard to tell.
Check out more pictures below. Robert Galbraith, eat your heart out!