The Jamaican Football Federation has confirmed one of its players failed a doping test following the World Cup qualifier against Honduras on June 11.
The JFF released a statement in which it announced it had been informed by Fifa of the positive result.
"During the World Cup Qualifying match, Honduras vs Jamaica, on June 11, 2013 a member of the Jamaican squad returned an adverse analytical finding on his urine sample."
The JFF is awaiting further news from FIFA although an internal investigation has been opened by the chairman of the JFF Medical Committee.
Usain Bolt, speaking ahead of the Sainsbury's Anniversary Games, believes now is not the right time to discuss compatriot Powell, who is still waiting to discover whether analysis of his 'B' sample confirms the adverse finding.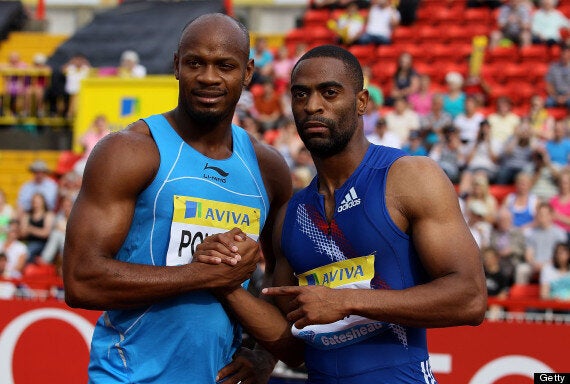 Powell and Gay ran in the London 2012 100m
American sprinter Tyson Gay also tested positive for the same stimulant in an out-of-competition test in May.
Bolt said: "There are a lot of details yet to be discussed so I'm just sitting and waiting to see the results and what's what.
"There are a lot of things that haven't been done and haven't been said so I'm just waiting to see what is going on."
However, the 26-year-old 100m and 200m world record holder admitted athletes have to be very careful with everything they eat or drink.
"In life you learn anything is possible," Bolt said.