Liverpool manager Brendan Rodgers believes striker Luis Suárez owes a debt of loyalty to the fans after they - and the club - stood by him during difficult times.
The Uruguay international has been banned for eight matches for racially abusing Manchester United's Patrice Evra and then 10 games for biting Chelsea's Branislav Ivanovic.
Even though his actions were condemned by supporters, they have given nothing but their 100 per cent backing and Rodgers believes the striker should consider that as he ponders manufacturing a move away this summer.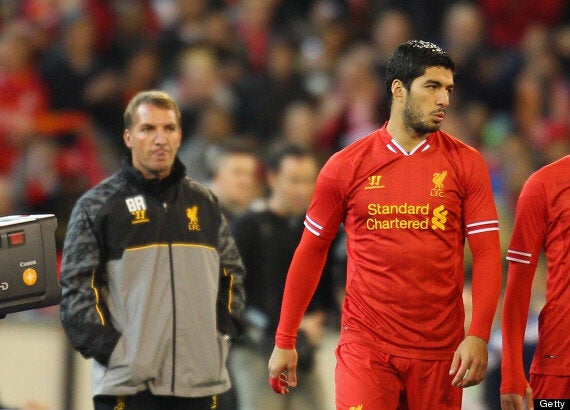 Suárez played for Liverpool in Melbourne on Wednesday
"There's no doubt the market nowadays is very small and Luis will always be linked with top clubs," Rodgers said.
"But I think the support he's received from the supporters and the people of the city of Liverpool has been unrivalled.
"In the period of time he's missed a lot of games for various reasons and the people have stood by him like a son and really looked after him.
"So I'm sure that whatever happens in the coming weeks that will be on his mind because it's certainly something you can never forget."
The sum of Arsenal's bid met the requirements of a clause in Suárez's contract which said the club had to inform the player if an offer of £40million was made.
Suárez and his representatives may yet argue that are now in a position to negotiate with the Gunners but Liverpool will reject that assumption.
However, agent Pere Guardiola told them both earlier this month the player wants to play Champions League football and, as that cannot change for at least another 12 months, the prospects of holding onto the 26-year-old appear slim.
Popular in the Community