Usain Bolt visited the Shard on Thursday ahead of this weekend's London 2012 Anniversary Games.
Powell is still waiting to discover whether analysis of his 'B' sample confirms the adverse finding.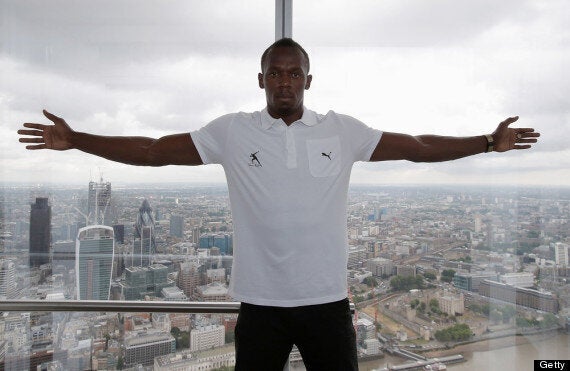 Bolt at the Shard on Thursday
American sprinter Gay also tested positive for the same stimulant in an out-of-competition test in May.
Bolt said: "There are a lot of details yet to be discussed so I'm just sitting and waiting to see the results and what's what.
"There are a lot of things that haven't been done and haven't been said so I'm just waiting to see what is going on."
British sprinter James Dasaolu, who will compete against Bolt this weekend, added on the subject of doping: "It's not the best when it (doping) happens in your sport but we in British athletics our main concern is about educating our athletes.
Dasaolu, 25, ran the second fastest time by a British sprinter in the semi-finals of the 100m at the British championships in Birmingham on July 13 - 9.91seconds - before pulling out of the final due to cramp. Only Gay, Powell and Justin Gatlin have run the 100m faster this year.