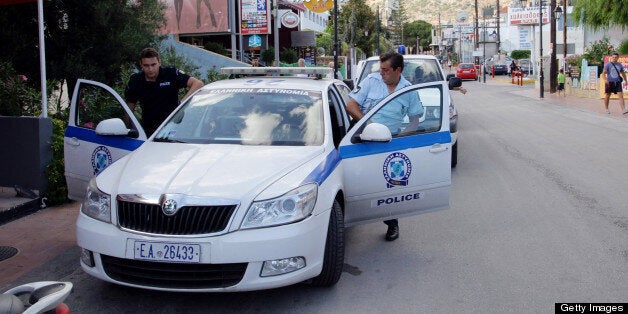 A Greek holiday destination where a teenager was stabbed to death in a mass brawl has been turned into a "battlefield", according to its mayor.
Tyrell Matthews-Burton, 19, from Leyton, east London, was killed during a booze-fuelled altercation between nearly 30 people in Malia on the island of Crete on Tuesday.
The town's mayor told BBC Radio 5 live Breakfast that drunken British "creatures" have given the resort a bad reputation.
Zacharias Doxastakis said: "They are very nice young guys during the day. You could not explain the transformation in the night - they transform into other creatures.
"The fights and disputes between them are over football or something else. We have no idea why this is happening.
"Those fights start somewhere else but then take place here so Malia becomes a battlefield.
"This is not fair because we have the bad reputation and all the problems but we can do nothing about it."
A 19-year-old man has been charged with murder and possession of a weapon, while 17 other British nationals were arrested.
It later emerged that Tyrell Matthews-Burton had been killed while celebrating his birthday on the island. Friends and relatives described him as a "good kid that loved his mum and went to work".
According to the Foreign Office, there has been a steep increase in the number of cases it handles involving young tourists in Malia and other resorts on the island.
Popular in the Community