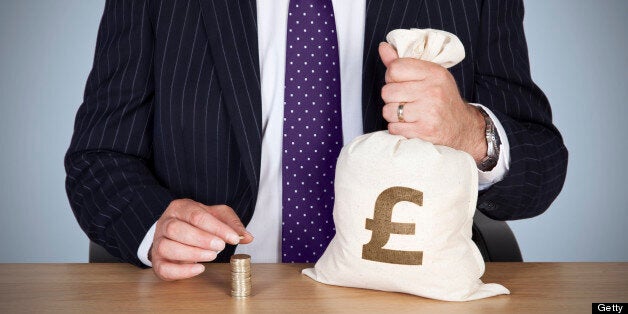 Employees will have to pay £1,200 to take their bosses to employment tribunal, in legal changes that have come into force today.
The fee marks the first time workers will have to pay to sue their bosses for claims like unfair dismissal or discrimination, sparking protests from trade unions.
The GMB union is holding a rally outside an employment hearing today, while the Unite Union has pledged to pay the employment tribunal costs for its members.
Unite's general secretary Len McCluskey said: "What we are seeing today is injustice writ large as this worker-bashing government takes a sledgehammer to workers' rights - this is a throwback to Victorian times.
"Seeking redress for unfair dismissal and discrimination and other injustices in the workplace is a fundamental human right – but now ministers are putting up insurmountable financial hurdles for working people in pursuit of justice.
"We estimate that this will affect 150,000 workers a year. This is not an aid to economic recovery but a means to keep working people frightened and insecure. "
PCS union boss Mark Serwotka told the Huffington Post UK that the changes were a "bad bosses' charter".
Justice minister Helen Grant insisted the tribunal fees were intended to save money and stress for workers.
"We know that drawn-out disputes are emotionally damaging to workers, they're financially damaging to business and I feel as a government we need to be doing everything we possibly can to encourage quick, cheap, simple alternatives like mediation," she told BBC Radio 4's Today Programme.
"I was a litigation lawyer for 23 years prior to becoming a politician and there is never really a winner or a loser, it's highly stressful and if we can encourage other people to find other ways of resolving disputes at minimal cost in a less acrimonious way, then that has to be a good thing."
However, Michael Bronstein, employment partner at Dentons law firm, told the Huffington Post UK: "Inevitably, tribunal fees will deter some workers with perfectly valid claims from pursuing them.
"The worry is that this could take us back to the dark days of industrial relations in the 1960s. With no effective legal remedy at that time, employees' grievances over individual injustices could and often did spiral into unofficial strike action."
Business minister Matthew Hancock's defence of the £1,200 cost as a "moderate charge" drew a fierce response from the Opposition over the level of financial burden placed on employees.
Labour MP William Bain told the Huffington Post UK: "3 in every 10 of my constituents on work earn less than the living wage rate in the UK. The Government's imposition of upfront fees of up to £1,200 for taking a case of racial or sexual harassment in the workplace to an employment tribunal is wrong.
"For out-of-touch Ministers to argue this is "a moderate charge" when it amounts to several weeks pay for a low-income worker who may have had to leave their job simply compounds the insult.
"In their own impact assessment, the Government say this is not about reducing the number of tribunal cases, but the burden of these upfront fees will fall severely on people on low incomes who may be denied justice as a result."
The Labour Party, however, has yet to clarify whether it would reverse this decision in government.