Moving house seems to have really taken it out of Helen Flanagan...
The former 'Corrie' star has posted a semi-naked picture of herself passed out in bed with a teddy after getting her own flat in Manchester.
Helen moved out of the mansion she shared with ex-boyfriend Scott Sinclair after she found out that he had allegedly sent sex texts to a TV presenter last month.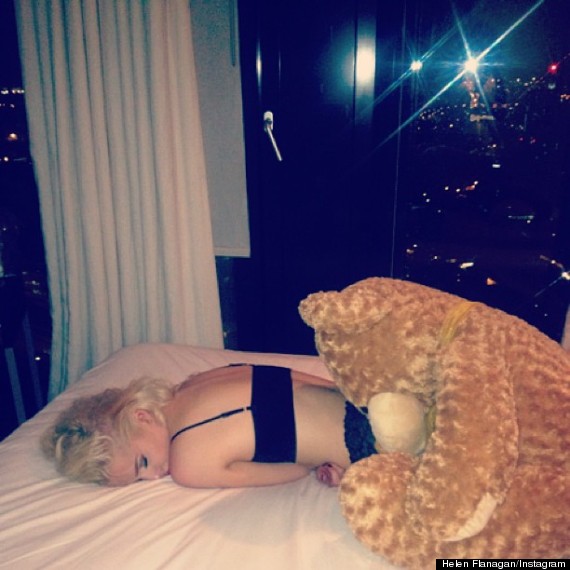 Helen Flanagan
So to celebrate the first night as a bachlorette in her new pad, she shared a picture of herself in her undercrackers, natch.
"Pooped I was," she wrote alongside the snap showing her giant teddy flopped on top of her.
She later added on Twitter: "First night in Manchester tonight now living here #firstofmany.
"Having to go out on an empty stomach - we've been busy moving boxes all day," she added.
Last week the star teased her latest film role, as she posted a series of gothic snaps from the set.
LIKE US ON FACEBOOK | FOLLOW US ON TWITTER