Too much attention is given to Henry VIII's sex life, according to TV historian Dr Lucy Worsley.
The chief curator at Historic Royal Palaces is to present a new BBC documentary, Tales From The Royal Bedchamber.
She told the Radio Times that the Tudor monarch, well known for having six wives, was "a serial monogamist".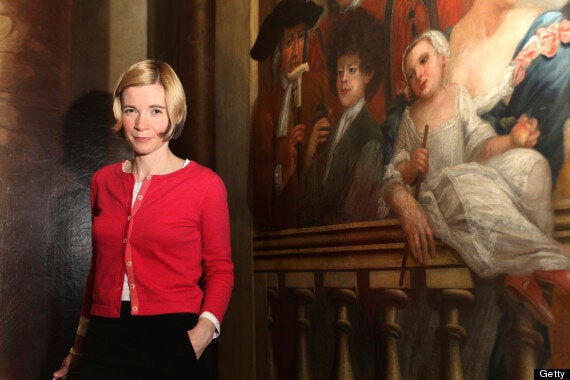 Dr Worsley said Henry VIII 'didn't have all that many mistresses'
The presenter, whose previous shows include Antiques Uncovered and Inside The World Of Henry VIII, added: "All this attention on Henry VIII's sex life! People do think of him as this consumer of women, a kind of Bluebeard ogre-adulterer.
"But really, he didn't have all that many mistresses - not, for example, compared to his contemporary, Francis I of France.
"I think that each time Henry really wanted to devote himself to one woman, but it just didn't work out that way. And the children issue was a large part of that. If Catherine of Aragon had given him a son, he would probably have been happy."
The royal bedchamber is also the subject of an exhibition at Hampton Court Palace.
Dr Worsley said the sleeping arrangements of today's royal family were much more private.
She told the magazine: "You can see a bed in which the Queen slept on the royal yacht Britannia. It's just a low, white, single bed.
"And pictures were recently released of the dormitory bunk where Prince William sleeps when he's on helicopter duties on Anglesey.
"Part of me thinks it's quite clever, keeping pace with the lives of your subjects, fitting in with what people might experience in their own lives. But then, you look at the great state beds of the past and you think 'How are the mighty fallen'."
She said of the arrival of Prince George: "Obviously there's a huge amount of interest today, but in a sense the stakes are lower. Because until relatively recently in the history of the monarchy, a royal baby would have been viewed as the physical embodiment of the nation."
Popular in the Community