That's all that needs be said for many of his adoring fans.
But for those who need a LITTLE bit more information, he's starring in the forthcoming DVD/Blu-Ray release of 'The Place Beyond The Pines' - as well as the slightly more elliptical 'Only God Forgives' in UK cinemas at the end of the week.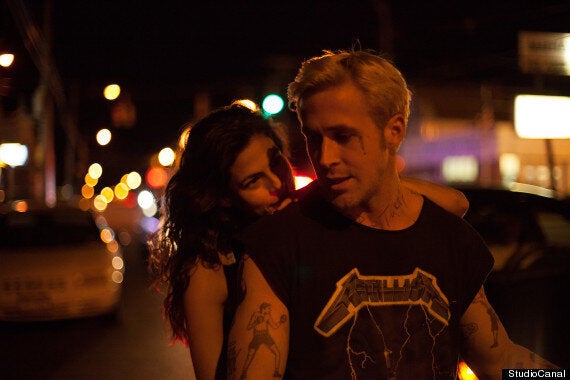 Ryan Gosling co-stars with Eva Mendes in 'The Place Beyond the Pines'
Gosling stars in 'Pines' with Bradley Cooper and his own off-screen squeeze Eva Mendes, in a tale of a motorcycle stunt rider (Gosling) who turns to robbing banks as a way to provide for his lover and newborn child. This brings him into collision with an ambitious rookie cop (Cooper) - all in an exotic, humid setting.
HuffPostUK has Gosling and his co-stars talking about their roles in this exclusive featurette - WATCH these glamorous characters in action above.
Meanwhile, with these two big projects on his slate, it's (always) a good time to survey Ryan Gosling's seamless steps to stardom - what do you think his best screen moment has been to date? A selection below...
'The Place Beyond The Pines' is available for digital download from 2 August, with Blu-Ray/DVD release to follow on 12 August.