Well, look who's been hanging out by Buckingham Palace: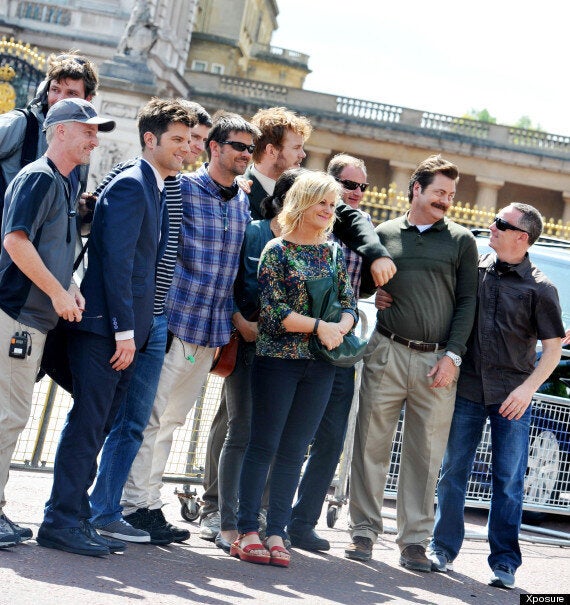 That's right - the 'Parks And Recreation' gang are gracing the capital with their presence right now, shooting the first episode of season six at landmarks like the London Eye and the Mall.
Amy Poehler, Nick Offerman, Chris Pratt, Adam Scott and Aubrey Plaza have all been spotted - and snapped - and it turns out that Peter Serafinowicz has a role in the episode, too. The comedian/actor tweeted -
- posting this picture of him in a tussle with Pratt and Scott in a suitably elegant, British setting:
Producer Michael Schur, meanwhile, tweeted: "If you make television shows and you need a good background for a shot, I recommend this":
Followed by: "And if you need an actor, I recommend this guy":
That's it - we're off on a Ron Swanson hunt. Here's hoping he's at Ronnie Scotts this week performing as Duke Silver...