Most people are content to just communicate through social media platforms but not Fred Nerby - he wants to re-imagine and transform them.
Nerby's creation gives a much richer view of individuals and how they engage with other people. The video shows how that might be particularly useful for entertainment and celebrity watching.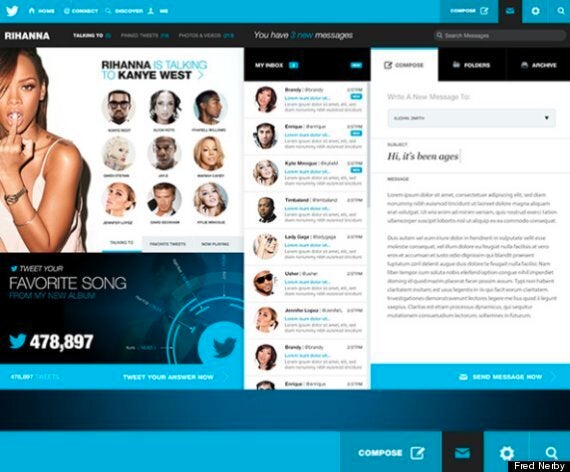 Better than the original?
Searching for an artist on Nerby's Twitter not only shows their twitter feed but also their photos, Vine videos and who they've been talking to.
In an interview with The Next Web, Nerby said: "Twitter is one of the main platforms for communication online and I wanted to create a deeper engagement and visual experience between users and that content.
"By bringing conversations and data to life you're creating engagement and the excitement to explore further turns in to an experience."
It's certainly engaging and a much more visual view over the standard jerky stream of tweets.
As we mentioned, this isn't the first time Nerby has had a go at overhauling a popular platform. After his version of Facebook went viral he even managed to bag a tour of the Facebook offices in Menlo Park, San Francisco.
Related