The Guardian reports Gibney, who recently directed a documentary telling the story of US soldier Manning and Wikileaks founder Julian Assange, as saying:
"I hope that Judge Lind will be lenient in her sentence, taking into consideration Manning's intent, his willingness to take responsibility for his actions, and the outrageously abusive treatment he has received at the hands of the Obama administration."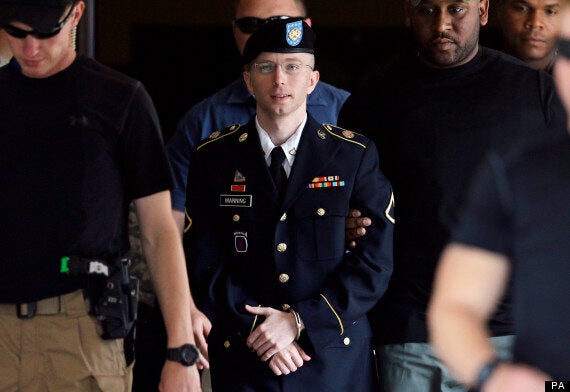 Bradley Manning awaits sentencing for his convictions by a US court
Manning's trial finished yesterday, with the soldier convicted in total of 20 out of 23 charges convicted yesterday of 19 out of 22 charges against him, but cleared of his worst accusation, that of Aiding the Enemy.
Gibney's film revealed how Manning was moved to share his information after feeling isolated on his military base near Baghdad.
The director told HuffPostUK last month, "I hope this film will protect Bradley Manning. The US government will do what it will to keep him behind bars for as long as possible, but in the court of public opinion, I can hope that people will see that this kid was not a spy, but a human being who thought he was doing good.
"I presented him in all his complexity, but I hope the film achieves that."
Variety reports that Gibney is now working on a drama based on the Manning case, having last year optioned the book by Denver Nicks, Private: Bradley Manning, WikiLeaks, and the Biggest Exposure of Official Secrets in American History'.
Popular in the Community