'Private Benjamin' fans will remember fondly her scene-stealing scenes with Goldie Hawn in the 1980 hit - watch just one of her brilliant moments above.
The American actress Brennan died at home in Burbank, California, after a battle with bladder cancer, said her managers, Jessica Moresco and Al Onorato.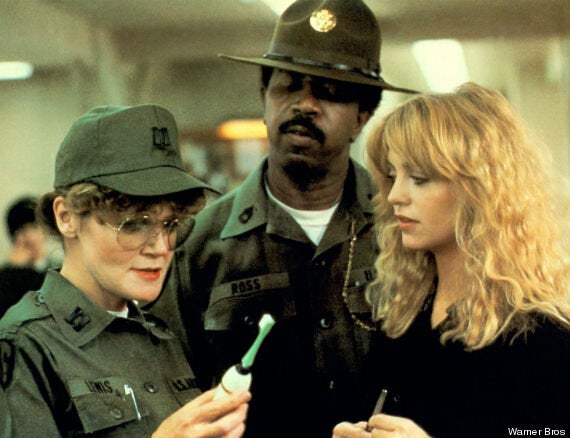 Eileen Brennan stole the show with Goldie Hawn in 'Private Benjamin'
Whether she was issuing orders as an Army captain in 'Private Benjamin', rambling as a real-life rendition of Mrs Peacock from 'Clue' or blasting an immortal monster with a shotgun as a crazy cat lady in 'Jeepers Creepers', she injected perfectly timed comedy into each of her roles.
"Our world has lost a rare human," her 'Private Benjamin' co-star Goldie Hawn said in a statement. "Eileen was a brilliant comedian, a powerful dramatic actress and had the voice of an angel. I will miss my old friend."
Brennan achieved her first major role on the New York stage in 'Little Mary Sunshine', a musical comedy that won her the 1960 Obie award for best actress, as well as the attention of director Peter Bogdanovich, who cast her as a weary waitress who inherits the cafe where she works in 1971's 'The Last Picture Show'.
She went on to capture several sharp-tongued roles which won her fans on television and in films, including gruff Army Captain Doreen Lewis in 1980's 'Private Benjamin', aloof Mrs Peacock in 1985's 'Clue', and cruel orphanage superintendent Miss Bannister in 1988's 'The New Adventures Of Pippi Longstocking'.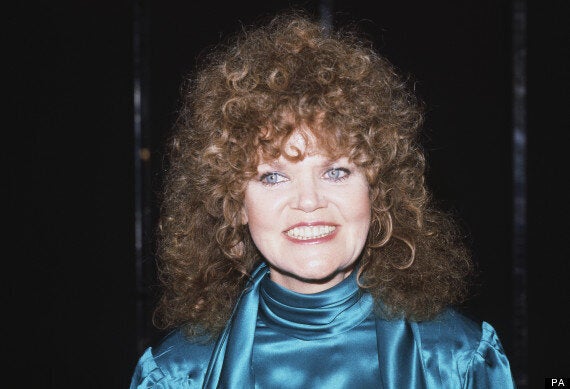 Eileen Brennan was beloved by her acting peers
"'Private Benjamin' brought her a supporting actress nomination for an Oscar. She also won an Emmy for reprising her 'Private Benjamin' role in the television version and was nominated six other times for guest roles on such shows as 'Newhart', 'thirtysomething', 'Taxi' and 'Will & Grace', in which she played an over-the-top acting coach.
"Eileen Brennan was a brilliant actress, a tough and tender woman and a comic angel," tweeted 'Clue' co-star Michael McKean.
Brennan's 'Private Benjamin' role led to an enduring friendship with Hawn. A couple of years after they filmed the movie, the two women had dinner one night in 1982 in Venice, California. As they left the restaurant, Brennan was struck by a car. Her legs were smashed, bones on the left side of her face were broken, her left eye socket was shattered. Brennan said she fought her injuries with rage.
"I was no saint," she said in an interview with Ladies Home Journal. "I was angry, and anger is a powerful emotion. It increased my determination not to go under, to get well."
Brennan became dependent on painkillers, and two years after the accident she entered the Betty Ford Centre to cure her addiction.
"We get addicted to dull the pain of life," she told the magazine. "But once we accept that life is tough and painful, we can move on and grow and evolve."
Brennan was born Verla Eileen Regina Brennan in Los Angeles and is survived by her ex-husband, David John Lampson, and their two sons, Patrick and Sam.
Her family said in a statement: "Our family is so grateful for the outpouring of love and respect for Eileen. She was funny and caring and truly one of a kind. Her strength and love will never be forgotten."