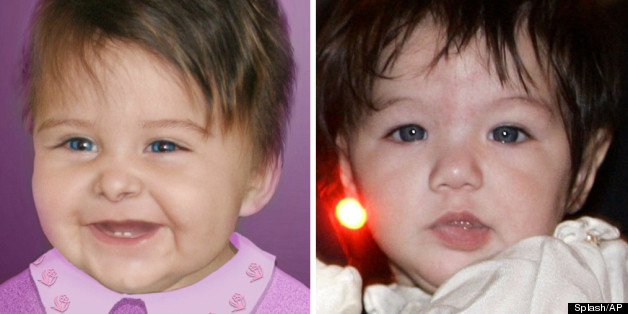 Splash/AP
There's always wild speculation when a celebrity gives birth about what their children will grow up to look like.
Forensic artists have a blank canvas when it comes to creating digitally enhanced images of how they think the youngsters will develop.
In the last week, we've seen what Prince George could look like in the future - and even Simon Cowell is allegedly going to be a father next year, which has led to experts expecting his baby to be born with a thick matt of hair on his/her chest.
Below, we've compiled a selection of pictures released by artists when celebrities announced their pregnancy - and then what the child actually grew up to look like....