Peter Capaldi will be the next Doctor Who - it's official!
The BBC unveiled the 12th Time Lord in a live show on Sunday evening.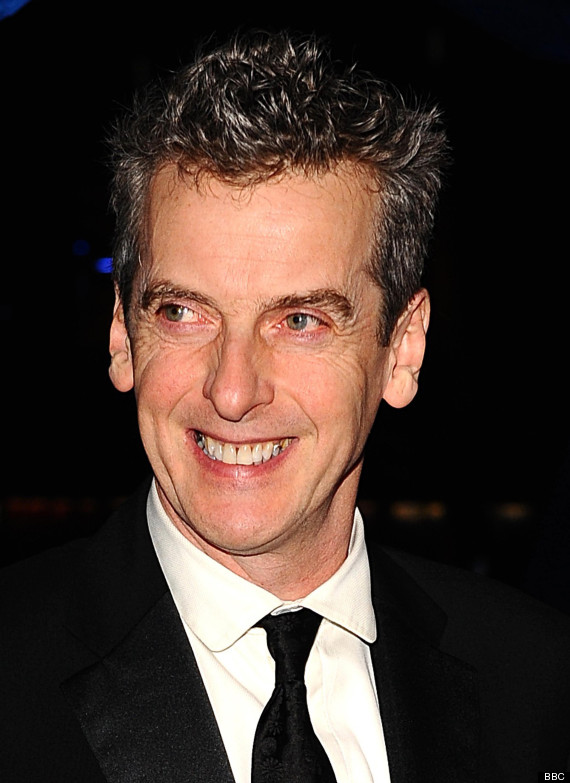 The secret's out... Peter Capaldi is the new Doctor Who
"It's so wonderful not to keep this secret any longer," he said after he walked out on stage. "For a while, I couldn't tell my daughter, who kept looking on the internet, and was getting upset because they never mentioned me.
"I had to keep saying, 'Rise above it, darling.'"
WATCH: Zoe Ball announces the new Doctor, live on BBC1. See this great moment again below...
He will replace Matt Smith at the end of the year, during the show's Christmas special.
Capaldi revealed he was a lifelong fan of the sci-fi favourite, although he revealed, "I haven't played the doctor since I was nine in the playground."
The identity of the new Doctor was successfully hidden up until the last minute, with even the show's presenter Zoe Ball only being told the name just before the beginning of the live show.
Ben Stephenson, Controller of BBC Drama Commissioning, explained, "Amongst all the speculation and betting, there has been lots of fun and intrigue at work as we've been using the codename Houdini as a decoy!
"It's the biggest secret in showbiz, even those working with the new Doctor on other projects at the moment have no idea they are in the presence of the 12th incarnation."
Show writer Steven Moffat had announced in a statement previously, "The decision is made and the time has come to reveal who's taking over the TARDIS. For the last of the Time Lords, the clock is striking twelve."
Are you happy with the new Doctor? Let us know below...
Guests on the show, hosted by Zoe Ball, included the 5th Time Lord, Peter Davidson and the current incumbent, Matt Smith.
Matt Smith told the audience, "I've loved it and I'm really going to miss it. But, when you've got to go, you've got to go."
Speaking in high praise of Peter Capaldi's casting, Matt Smith said, "It had to be him."