Of all the tears shed on the first series of 'The Big Reunion', some of the most surprising waterworks came from that wholesome bunch, Irish quartet B*witched.
As one of the bands brought back together for a one-off concert, the four female singers were forced to meet and exorcise some ghosts that had been sleeping since their last tour, a decade before.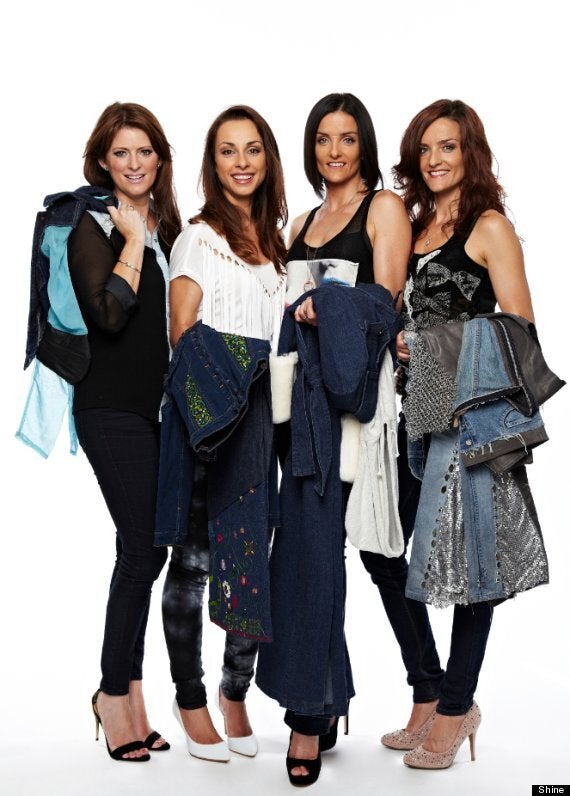 B*witched - bruised and battered, but back with a stronger bond than before, thanks to The Big Reunion
The ladies admit now it was a very vulnerable time. Frontwoman Edele Lynch confirms, "It was a lot harder than I was letting on, on the TV.
"I think I spent an hour and 20 minutes crying in that first meeting, just not when the cameras were rolling."
Was it like being in the psychiatrist's chair? "There were a few moments when I thought a psychiatrist should maybe be there," she adds.
Her twin sister, Keavy, who admitted during 'The Big Reunion' that suffered a lot in the band as the overhadowed twin, has actually spent much of the last decade in therapy, something she recommends for any young band starting out…
"We worked 17 hours a day, went to sleep, worked some more. We kept a lot in, didn't express ourselves, and it's important to know what's really going on. Don't paste on a happy face."
The band, who've been on tour with the other Big Reunion groups and are working on new music, are enjoying themselves far more this time around – "no pressure to have a number one record, we can like being on stage, because it's not everything in our lives," is how Edele describes it.
Out of the four of them, it's Sinéad O'Carroll who's been the most challenged by the return to work.
"She was like a butterfly in a cocoon at the beginning," attests Edele, and Sinéad nods. "I had to up my game," she admits.
When they were troubled and splitting up, getting dressed in their trademark garb would have been an anathema for any of the four, but it's a sign of time's healing power that they're happy to front eBay's new campaign, celebrating 140 years of jeans.
"I thought it be weird to be back in the denim, but when it came to it, it was really nice," explains Lindsay Armaou.
To support Jeans for Genes Day (30 September 2013, raising money to treat genetic disorders, which afflict up to 30,000 patients each year in the UK), the band are donating some prized items, from video costumes to album cover outfits.
Whose idea was it originally to wear denim?
"It came out of the first chat we had with our record company at the time. It was the last thing we tried on, but it just clicked. It was when we found our signature look and properly became a band," remembers Edele.
A decade later, and they're fully reconciled to how their name will always be associated with that of denim.
"I put on double denim by mistake now, and it makes me smile, and I think of us," says Edele.
"It's us or Status Quo," says Sinead.
"I'd do triple denim," shouts Keavy. Let's not push it, ladies.
B*witched are working on new music as we speak. Here's a taster of their latest stuff...