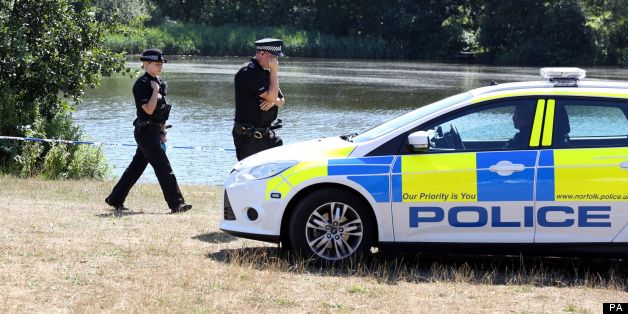 PA
Police are appealing for information after the body of a woman found floating face down in a university lake has yet to be identified.
The woman's corpse was discovered by a fisherman in a lake at the University of East Anglia, known as "the broad". The woman is described as white, 5ft 7in, of slim build and aged in her late 30s to early 40s. She had short dark brown hair with a natural wave, which had been dyed auburn/dark red.
On Friday night, a shoe was found near a jetty on the lake, close to where the body was discovered. Detectives investigating confirmed on Sunday no further property was recovered following searches of the lake. The woman has not been linked to any missing person
Detective Sergeant Dave Freeman, from Norwich CID, said: "It's impossible to say at this stage whether the shoe belongs to the woman although we are carrying out further tests."
Det Sgt Freeman said police had received approximately 10 calls from members of the public and several enquiries from other police forces nationally concerning missing people, which have all been ruled out as lines of enquiry.
He added: "We've had a limited response from the public and I would continue to urge anyone who believes they may have information concerning the identity of the woman to come forward.
"We know this area of the campus is used regularly by members of the public including dog walkers and I would encourage anyone who has seen anything out of the ordinary in this area within the last week or so to come forward."
A Home Office post mortem carried out at the Norfolk and Norwich University Hospital proved inconclusive and toxicology tests will be carried out to help establish the cause of death, which continues to be treated as unexplained.
A spokesperson from UEA said: "The University of East Anglia is continuing to assist the police with their inquiries following the discovery of a body in the Broad this morning.
"As far as we are able to we have accounted for staff, students and visitors on summer schools and conferences, and we have not been made aware of anybody reported missing.
"Swimming is strictly prohibited in the Broad, there are 18 warning signs positioned around it at regular intervals, along with 11 life belts which are checked every two weeks.
"The area around the UEA Broad is also patrolled regularly by estates and security staff."
Anyone with information should contact Norwich CID on 101.