UPDATE: More Details Emerge Of Brothers Killed By Escaped Python
Two young boys were killed by a python which had escaped from its tank in a pet shop in Canada, police have said.
Connor and Noah Barth, aged five and seven, are believed to have been strangled in their sleep by the African rock python.
The non-venomous reptile had escaped from the Reptile Ocean Inc store in New Brunswick, Canada, and slithered into the above apartment where they were sleeping, via a ventilation system.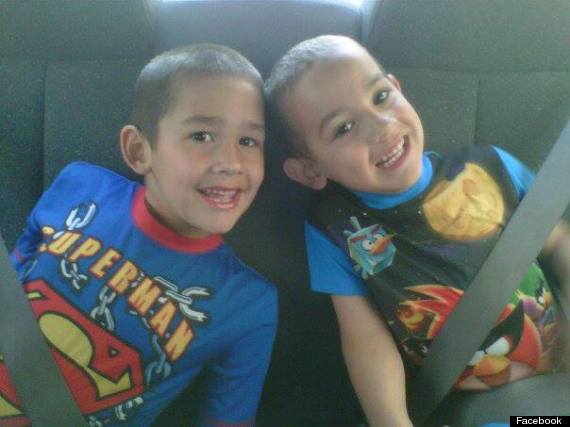 Connor and Noah Barth are believed to have been strangled in their sleep by an African rock python
"The preliminary investigation has determined that the two boys were strangled by the snake," Royal Canadian Mounted Police Constable Julie Rogers-Marsh told the Associated Press.
"It's very, very unusual and very tragic and difficult for everyone involved," she added.
The boys had been sleeping over at the home of a friend when the tragedy took place. The other child was in another room and was unharmed.
Family friend Melissa Ellis told The Toronto Star: "There are no words to say that could sum up the joy and love they brought us all.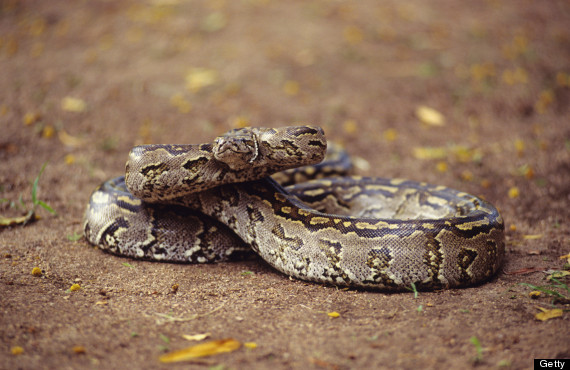 The rock python is Africa's largest snake and is non-venomous (file picture)
"They were loved by every hand that touched them and the heavens said it today as even the angels were crying," she said, referring to the rain which fell on Monday.
The snake has been captured and is in the possession of the police, the local media reports.
Autopsies will be performed on the two victims on Tuesday.