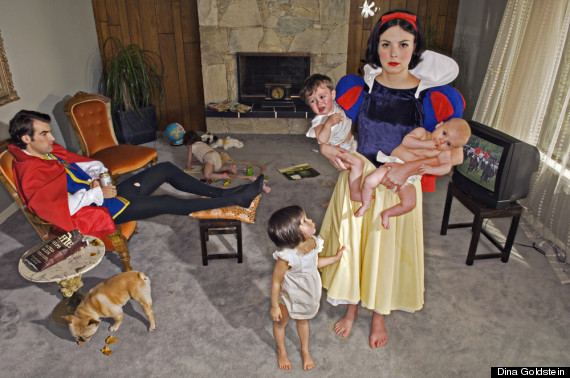 Happily ever after thanks to some swashbuckling man is a spiel we're sold since childhood - Snow White, Cinderella and Rapunzel, we're looking at you. But rebelling against the idea is photographer Dina Goldstein, whose photo series Fallen Princesses injects a very big dose of reality into these fairytale endings.
In the photos, Snow White is seen surrounded by children in a rather ratty looking living room while Prince Charming sits in an armchair watching TV.
Story continues below the slideshow:
In an interview with CargoH, Dina says inspiration came from her daughter Jordan, who was three at the time and was going through her 'princess phase'. She said: "Just around the same time my mother was diagnosed with breast cancer. The two events collided and made me wonder what princesses would look like if they had to battle a disease, struggle financially or deal with ageing."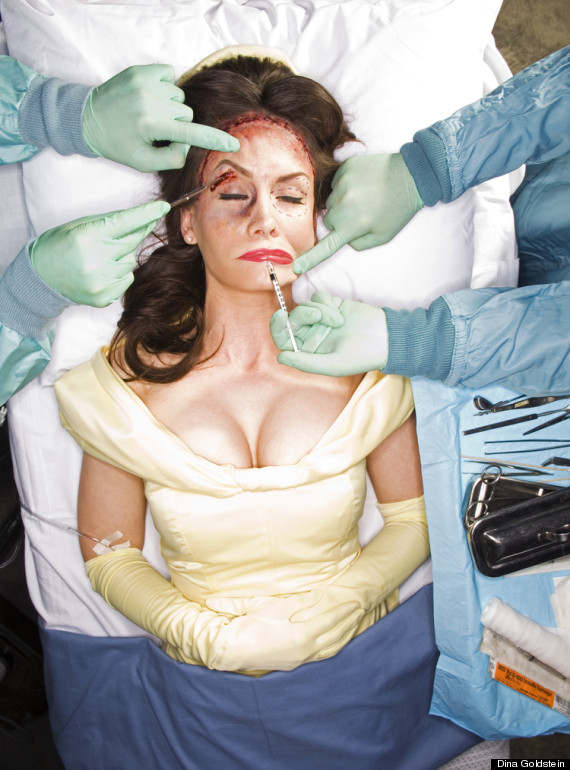 Dina grew up in Israel and so wasn't familiar with the concept of Disney princesses. When she found out however, it struck her as somewhat sexist. "I think there's nothing wrong with happy endings. It's just that with Disney, that always happens because of the heroics of a handsome Prince. This message is sexist and misleading to the young minds of little girls."