When José Mourinho was announced as Chelsea manager for the second time two months ago, talk swiftly turned to the managers who had returned to their former clubs. They say you should never go back, and this applies spectacularly to Kenny Dalglish, whose second, 18-month tenure in charge of Liverpool continues to have enormous ramifications for the club.
Liverpool fans first called for Dalglish to come back at Stoke in November 2010. It was the time of Roy Hodgson, erroneously appointed by dumb and dumber owners Tom Hicks and George Gillett, who had overseen the Reds' elimination at the hands of Northampton Town in the League Cup and descent to 12th in the Premier League, below Sunderland and Stoke.
Hodgson's last game at Blackburn was notable for just how sparse the away end was. Along with Manchester United's travelling supporters, Liverpool's contingent were the only other set to fill the 7,000 Darwen End Stand at Ewood Park. That night, it was a third empty as mutiny polluted the atmosphere and Dalglish's name was hollered louder than before. Two days later, Hodgson was gone and Dalglish was back.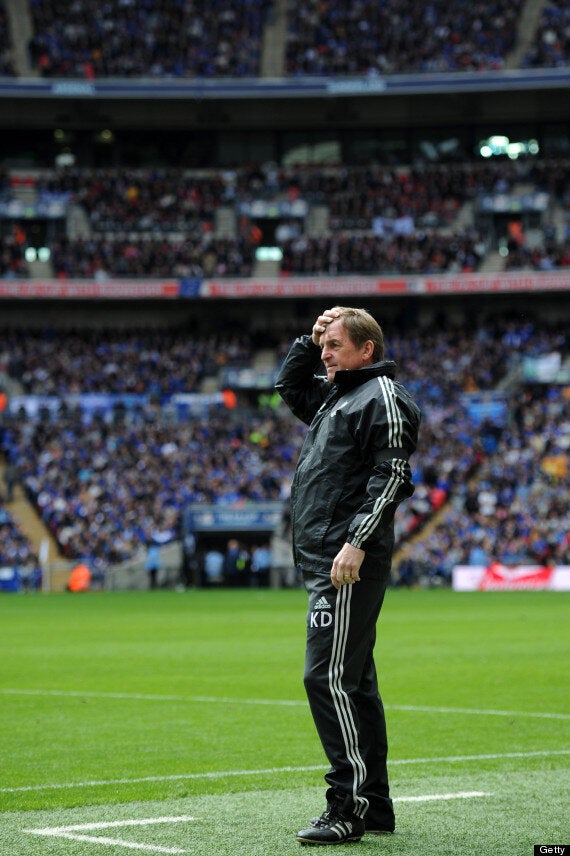 Dalglish's second term in charge of Liverpool was a disaster
They are too deluded to ever admit it, but Liverpool fans are culpable for the fine mess they are in. Dalglish's appointment was akin to comic book nerds demanding a character be included in an upcoming film, with little or no care for how disastrously it will end. Sam Raimi said Venom was "for squares" yet was forced to include him in the cartoonishly bad Spider-Man 3.
Liverpool resembled cartoon chaos under Dalglish, whose legacy from that second spell at L4 is a risible one. After thriving in the previous campaign's after the Lord Mayor's show stage to rise to sixth, Liverpool won their first trophy in six years under Dalglish. But it was subordinated by his bizarre championing of kit deals, defence of a racial abuser and antiquated management. Dalglish had not managed in 12 years and it showed. The Reds finished eighth and won just 14 games in the 2011-12 season.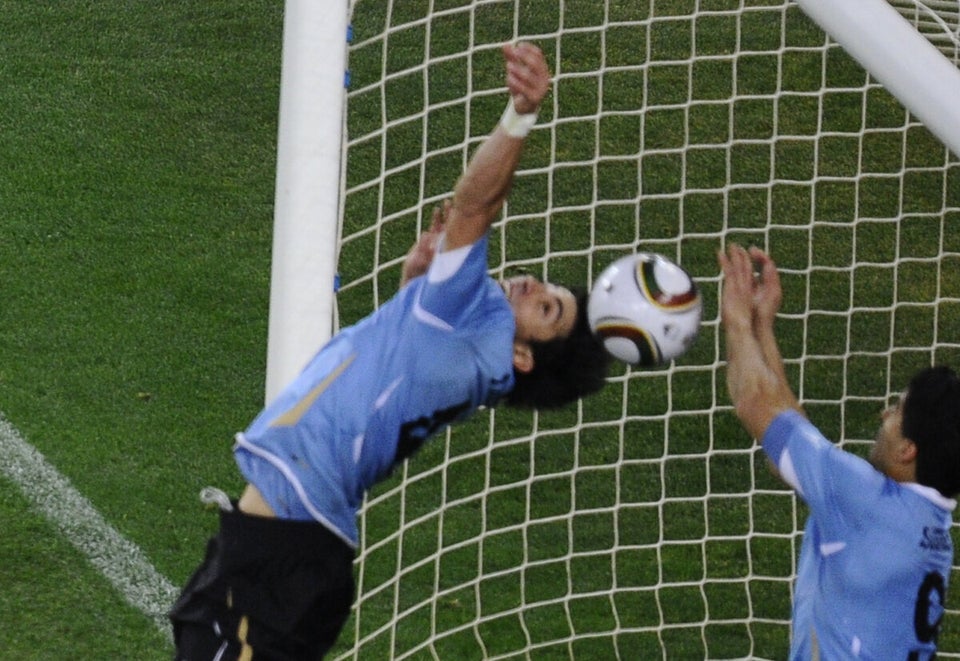 Luis Suárez Controversies
Stewart Downing, a £20 million buy from Aston Villa, is now available for £5m. Andy Carroll was sold at a £20m loss to West Ham United. Charlie Adam left for Stoke. Goalkeeper Doni was jettisoned in January. Sebastian Coatés is unwanted. Only José Enrique and Jordan Henderson - known by some Reds as "Horrendouson" - have something resembling a future at Anfield.
Dalglish's successor, Brendan Rodgers, has apologised on Dalglish's behalf. The Scot spent £114.2m in three transfer windows, and Rodgers has had to take a chainsaw to the dead wood eroding in the Liverpool squad. His own transfer policy has been flawed (Joe Allen and Fabio Borini) but his compass is at least pointing in the direction Liverpool should be aiming for.
Now Luis Suárez, Liverpool's sole world-class player, wants to leave. He has sworn at away supporters, racially abused an opponent and bitten another, but Liverpool fans "just can't get enough" of him. Well now Suárez has had enough of Liverpool and is happy to move to a club that has won less than the Reds in recent years.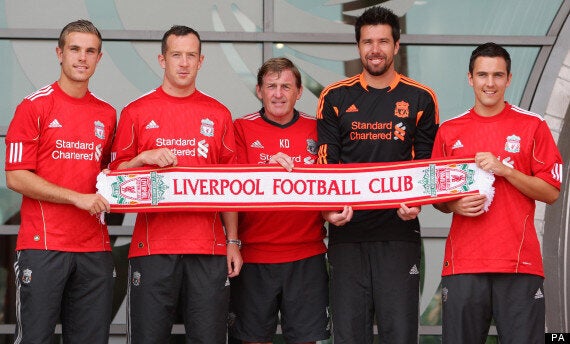 Dalglish popularised the Suárez adoration among his followers. He wore a T-shirt in support of Suárez a day after he had been found guilty of chiding Patrice Evra about his skin colour. He said he should "never have been banned" the eight matches the Football Association suspended him for. He said it was "bang out of order" of Geoff Shreeves to blame Suárez, the racial abuser, for refusing to shake the hand of Evra, the racially abused.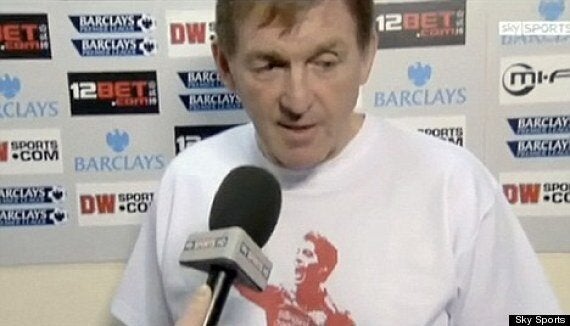 Dalglish wears the infamous T-shirt at Wigan
His antics have intensified the feeling of betrayal. Supporters who have hastily changed their avatars now remind the Twittersphere of what Suárez said earlier this year, about how Liverpool are "the club of my dreams". The naivety is contagious.
When Dalglish was sacked last year, one fan said - seriously - "It feels like social services have taken us away from our dad. Time for uncle Rafa (Benítez) to take us in." Dalglish is king of a kingdom whose followers probably would literally die for him.
And despite the damage he has done, they want him to return. They say never come back, unless you're a Liverpool fan.