Paddy Crerand, when not wearing rose-tinted glasses, has red-tinted contact lenses distorting his vision. And last night he suggested, as is his Pravda wont, Manchester United's squad is fine as it is because they won the league last season. This blinkered black-and-white perspective is not shared by the majority of United supporters, whose patience is wearing thin over the club's failure to reinforce the team.
The bad news for fans is United's Cesc Fàbregas pursuit is dying a slow death, the good news is their alternative target is also a midfielder: Marouane Fellaini.
The Mirror say United have launched a bid for the Belgian, whose contract includes a buy-out clause circa £24 million. There's some confusion here, since a number of outlets claimed the clause featured a deadline which expired last month, however that could merely have been disinformation. It's all a bit like The Departed.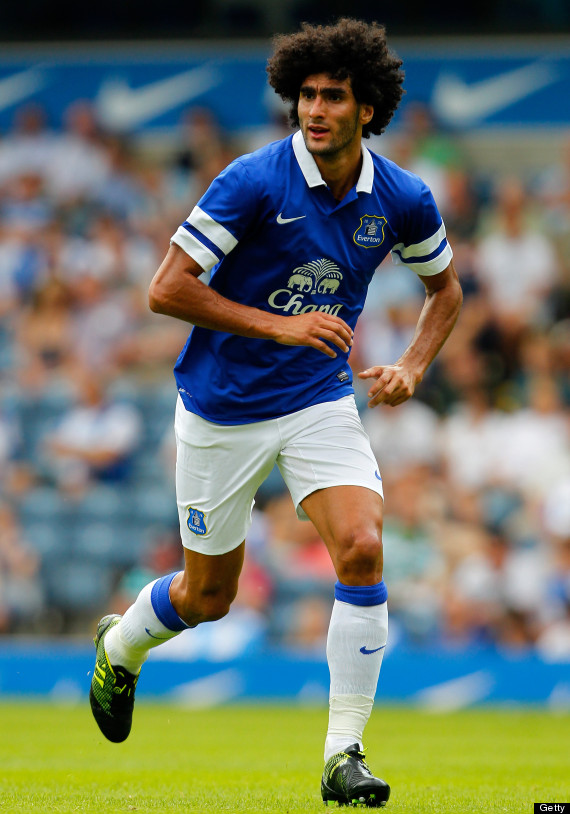 Fellaini has performed well against United in the past
Everton, meanwhile, face competition from Fiorentina for Hellas Verona midfielder Jorginho, say the Star.
The Serie A side's 21-year-old was reportedly the subject of a €9m bid from the Toffees last month, but Roberto Martínez remains interested in the midfielder.
Barcelona are keen on David Luíz, whose Chelsea future is still subject to what feels like daily speculation.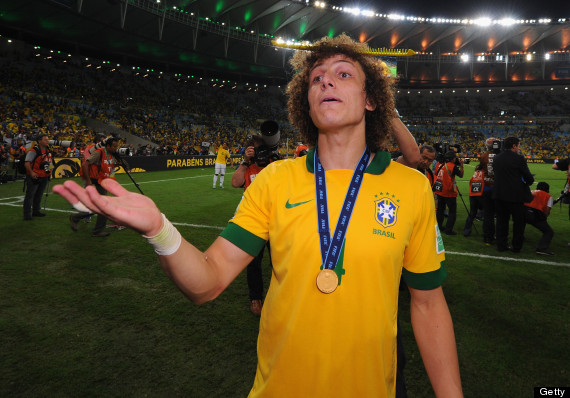 Luíz's future at Chelsea remains opaque
A central defender is a priority for Barça, whose brittle backline memorably wilted against Bayern Munich in the Champions League semi-finals last season.
Regarding Wayne Rooney, the Mail write he will seek a move abroad if United don't sanction a transfer to Chelsea, so desperate is he to leave the club.
The England striker has plenty of admirers on the continent, but none of the premier clubs have shown a tangible interest in a player Chelsea have twice unsuccessfully bid for. Wayne Rooney spots José Mourinho in the crowd
Luis Suárez, through English journalists based in Spain, clarified - again - he wants to leave Liverpool. No lost in translation, no teasing, nada. Still, look out for conspiratorial Liverpool fans' latest theories throughout the day.
Reds owner John W. Henry told Norwegian supporters the striker would not be sold, however, the Mirror claim. Liverpool stand to make a 100% profit on Suárez, who they bought for £22m in 2011, should he depart.
Tottenham director Sir Keith Mills helpfully revealed the club are almost powerless to keep Gareth Bale if he wants to move to Real Madrid, which everyone knew anyway.
And Real Betis winger Alvaro Vadillo is suggested as a possible underwhelming replacement for Bale, the Express report.