There are two Matt Damons.
There is the Matt Damon who turns up in quirky, off-beat roles, playing against his Hollywood beefcake persona - think 'The Talented Mr Ripley', 'The Informant' and, most recently, as Liberace's young lover in 'Behind the Candelabra'.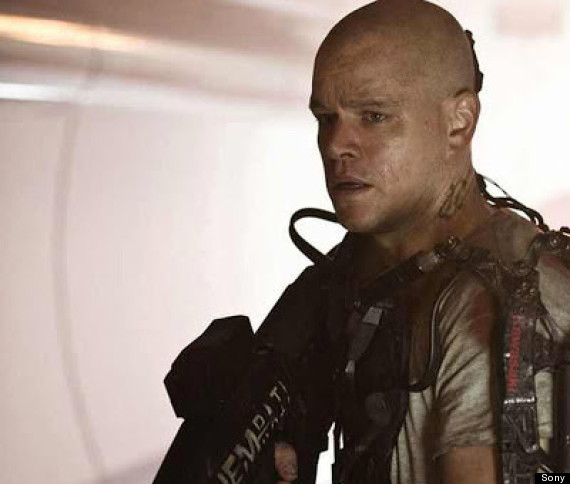 Matt Damon is transformed into Max in 'Elysium'
And there's the quietly powerful blockbuster hero - see ALL of the Bourne trilogy, plus 'Contagion' and 'The Adjustment Bureau'.
The latter is on display in 'Elysium', a big-budget action thriller, that also serves as a metaphor for the social justice always close to Damon's heart. It's 2054, and the very wealthy live on a man-made space station, while the rest scramble to survive on a ruined Earth. Until one man - Max (Matt Damon) takes on a risky mission to unite the two worlds.
WATCH OUR EXCLUSIVE CLIP ABOVE.
'Elysium' is in UK cinemas from 21 August. Watch the trailer below...