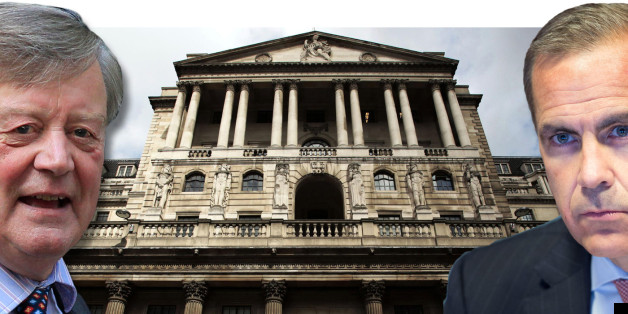 The country isn't prepared for a rise in interest rates, as most people have only "two weeks' savings" to rely on before they are plunged into financial crisis, Ken Clarke is reported to have warned.
Businessman Nick Hewer, star of 'The Apprentice' and 'Countdown', told the Huffington Post UK of a recent dinner conversation he had with Clarke, where the plain-speaking minister without portfolio - and former chancellor of the exchequer - expressed doubts about the public's ability to cope with higher rates.
"Ken Clarke told me, 'the problem is, this interest rate, people think it's normal,'" Hewer reports.
"Clarke continued, 'If that starts to go, people have got two weeks' savings and then the whole lot's going to fall over.'"
Hewer was seemingly in agreement with Clarke, adding himself, "We're living in a fools' paradise if we think that half a percent interest rate is normal.
"And it's not just people on low incomes. It's people in the city, all living in the city, all mortgaged up to the max. They've got the mortgage on the house in Tuscany, they've got the boys at Winchester… they haven't got millions in the bank, either."
On Tuesday morning, the new governor of the Bank of England Mark Carney announced that interest rates would rise only after the unemployment rate fell below 7% - and the Bank sees it staying above 7% at least until the third quarter of 2016.
Clarke's comments come off the back of a report by the Resolution Foundation in July, which warned that the number of families in "debt peril" could double to 1.2m over the next four years.
Matthew Whittaker, senior economist at the Resolution Foundation and the report's author, told the BBC: "There is now the real prospect that a large number of households already burdened with debt could collapse under its weight if economic conditions tighten.
"If the squeeze on household incomes continues, Britain could be left in a fragile position, with even moderate additional increases in interest rates leading to a major surge in families with dangerous debt levels - especially among worse-off households."
The minister without portfolio could not be reached for comment.
UPDATE: Ken Clarke has denied making the remarks that Nick Hewer reported. "This is not what I said and I do not agree with it," he told HuffPost UK. "The quote is nonsense."
SEE ALSO: Will Carney's Monetary Masterplan Be 'Counter-Productive'?