Thousands of breast cancer patients could be spared an agonising wait to find out whether cancer has spread, thanks to a new NHS-approved test.
The test will instantly reveal whether patients will need follow-up surgery by detecting if the disease has spread to lymph nodes after initial surgery to remove the tumour.
At present, patients have to wait up to three weeks to find out whether follow-up sugery is required. But the speed of new test means that surgeons can detect cancer spread during the initial operation and remove lymph nodes immediately.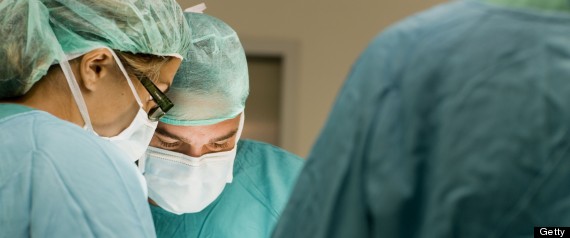 The test - the RD-100i OSNA system, produced by health technology firm Sysmex - is already used by some NHS hospitals, but has now been recommended by the National Institute of Health and Care Excellence (NICE).
See Also:

Facebook Revises Guidelines On Mastectomy Photos After Breast Cancer Patient's Petition
Professor Carole Longson, director of NICE's health technology evaluation centre said in a statement:"For people with breast cancer and their families, waiting to hear if the disease has spread can cause significant distress and anxiety.
"If the test is positive, and a second operation is needed to remove more of the axillary lymph nodes, the second operation can be technically more difficult and result in a higher risk of complications because it will involve operating on the same area of the breast and armpit as the first operation."
The cost of the hardware needed for the RD-100i OSNA system is around £70,000, according to NICE.