'Broadchurch', which wowed UK audiences when it was shown earlier in the year, is set to have the same effect on overseas viewers.
Any fears that the seaside drama would be too 'British' for other audiences have been dispelled with its initial reception by US critics.
The Sun reports two influential Stateside newspapers waxing lyrical over the eight-part whodunnit, which premiered on the BBC America channel this week.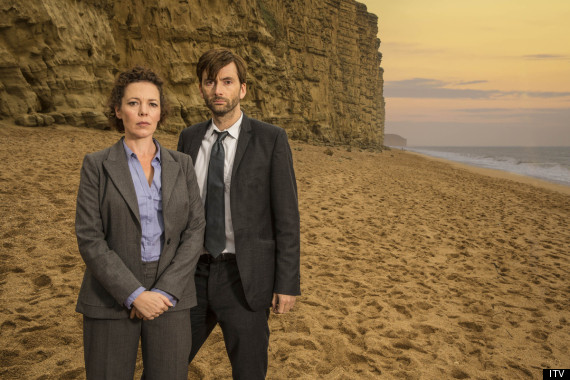 Olivia Colman and David Tennant are set to enjoy some Stateside success with 'Broadchurch'
New York Post's Michael Starr said, "There's something about the tone of these shows - the acting, cinematography and even the music, that just feels right... the acting here is first-rate."
And The Hollywood Reporter's Tim Goodman wrote, "Broadchurch is a textbook example of excellent writing, well-developed and complicated characters, superb acting, a perfect sense of place and, perhaps most important, just the right number of hours."
Broadchurch's writer Chris Chibnall previously told HuffPostUK he was surprised by viewers willing to stay tuned for eight weeks...
"You'd be mad to be confident, asking viewers to stay with you for eight weeks. You'd expect to lose a million between Episodes 1 and 2. We realised that people were recording, and then episode 3 saw the numbers rise up by a million. But we never took it for granted, even up to the last episode."
Chibnall is currently working on 'Broadchurch' Series 2, while there are already plans for the show to receive the highest compliment US executives can pay... they're already planning their own US version.
'Broadchurch' complete Series 1 is now available on DVD. Pictures below...